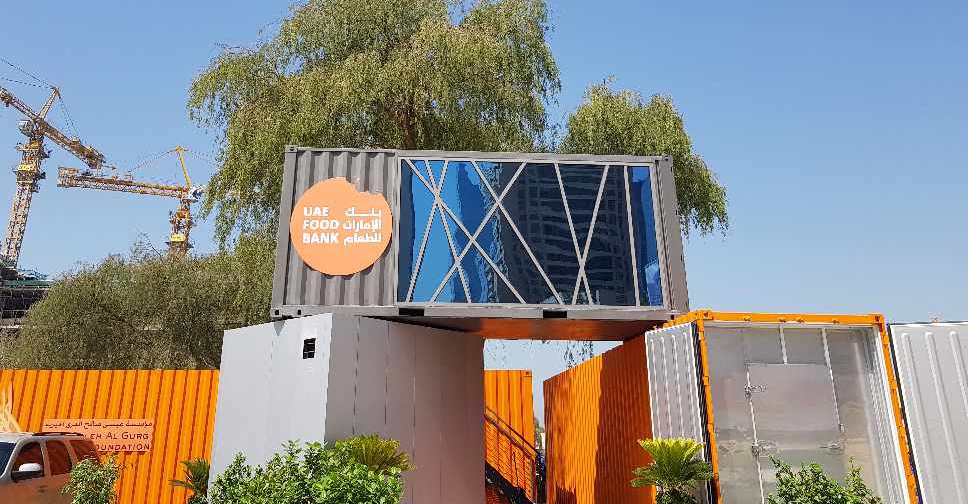 WAM
The UAE Food Bank has announced the launch of the '1 Million Meals Saved' campaign, joining the efforts of the '1 Billion Meals' initiative, the largest in the region to provide food support to the disadvantaged and vulnerable in 50 countries.
Contributing to the Global Battle Against Hunger, H.H. Sheikha Hind bint Maktoum bin Juma Al Maktoum, wife of His Highness Sheikh Mohammed bin Rashid Al Maktoum and Chairperson of the Board of Trustees of the UAE Food Bank, said: "Since its establishment, the UAE Food Bank aided more than 37 billion beneficiaries locally and globally, and we aim to continue expanding its operations."
She added: "The UAE Food Bank is only one of many humanitarian initiatives by His Highness Sheikh Mohammed bin Rashid Al Maktoum, and its role is to highlight the value and blessings of food."
Her Highness highlighted: "Food surplus is enough to feed many, and this Ramadan's campaign is part of the 1 Billion Meals initiative launched by His Highness Sheikh Mohammed bin Rashid."
The campaign aims to provide one million meals comprised of unused food during the Holy Month of Ramadan, at a rate of 33,000 meals per day, in cooperation with approximately 200 strategic partners from hotels, food establishments, supermarkets, vegetable and fruit markets, central kitchens and charities in the country.
The 1 Million Saved Meals Campaign will collaborate with more than 55 hotels, 65 food institutions, 35 mega retailers and fruits and vegetables markets, 13 charity foundations, and 10 central kitchens. In addition, 150 volunteers are directly supporting the campaign's operations.
#محمد_بن_راشد:الشيخة هند بن مكتوم أطلقت اليوم مبادرة في بنك الطعام الذي تترأسه لحفظ مليون وجبة من فائض الطعام وتوزيعها على المحتاجين في رمضان بالتعاون مع 200 فندق ومنشأة غذائية..37 مليون مستفيد من بنك الطعام منذ إنشائه..هند قدوة..هند خير وعطاء..هند رفيقة وصديقة في درب الخير#وام pic.twitter.com/CBFCOAtkFb

— وكالة أنباء الإمارات (@wamnews) April 13, 2022
More from UAE