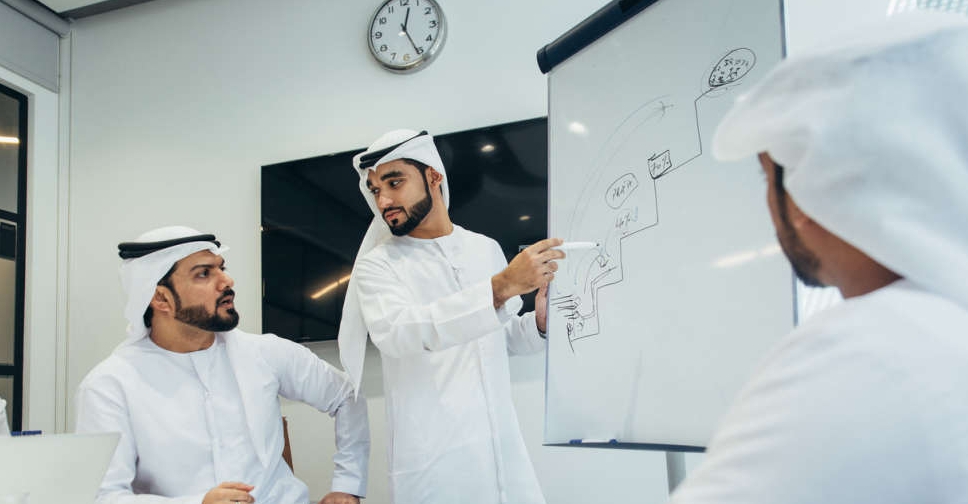 WAM
A group of 16 companies has three times more citizens than the Emiratisation target set by the UAE cabinet last month.
Between them they've employed 1,166 extra Emiratis since the directive came into force.
Top performers include Majid Al Futtaim Hypermarkets who have boosted their local workforce by nearly 100%, employing an extra 303 to bring the total number of Emiratis working for the company to 618 people.
Emirates Gateway Security Services (EGSS) has added 113 citizens to its books, boosting their numbers to 526. Teleperformance Middle East Business Services has employed 96 more, to take their total to 250 local staff.
Other companies in the group include the Orient Insurance, G Forty Two General Trading, IGG Emirates Advanced Training, Halliburton Worldwide Limited, Halcon Systems, Bayanat for Mapping and Surveying Services, Dubai Insurance Company, Azam Recruitment, RAK Ceramics, Majid Al Futtaim Cinemas, Riyadh School, Magic Planet, and Al-Ahly Hospital.
All the companies will receive incentive packages from the Ministry of Human Resources and Emiratisation and will be classified as top class local employers.
16 شركة تحقق 3 أضعاف مستهدف التوطين #وام https://t.co/Byfh66GJ2N pic.twitter.com/X84NSWblE9

— وكالة أنباء الإمارات (@wamnews) July 13, 2022
More from Business News