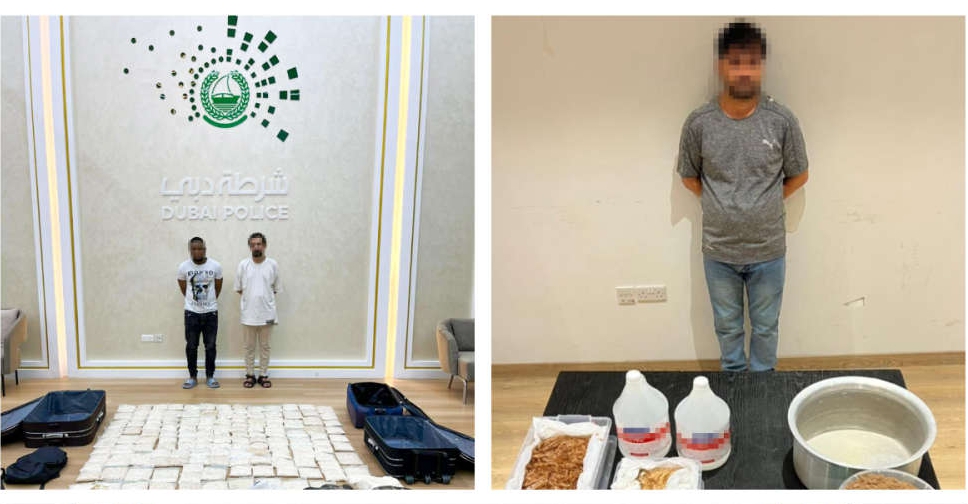 Supplied
Dubai Police have busted three gangs attempting to sell 111 kg of drugs with an estimated street value of AED 32 million.
The multiple operations led to the arrest of 28 suspects of various nationalities.
The drug haul included 99 kg of Captagon pills and 12 kg of crystal meth, heroin and hashish.
Dubai Police have urged the public to report drug-related activities by calling 901, through the 'Police Eye' service on their app, or through their website.
#News | Dubai Police arrest 28 Suspects Attempting to Promote 111kg of narcotics

Details:https://t.co/btYKUivvd6#YourSecurityOurHappiness#SmartSecureTogether pic.twitter.com/scZyNBgGxY

— Dubai Policeشرطة دبي (@DubaiPoliceHQ) February 3, 2023
Details of operations
The first operation targeted a gang attempting to sell 99 kg of Captagon pills worth over AED 31 million in different regions of the country.
Three individuals were nabbed following a well-planned ambush by the police.
The second operation led to the arrest of an individual promoting narcotic substances through the use of an international phone number. Around 9.7 kg of crystal meth and materials used in filtering and manufacturing the drug were seized from the suspect.
The third operation targeted a person who promoted drugs through social media platforms. The suspect was caught with heroin capsules and his arrest led the police to 23 others who were caught with heroin, crystal meth and hashish.

More from UAE