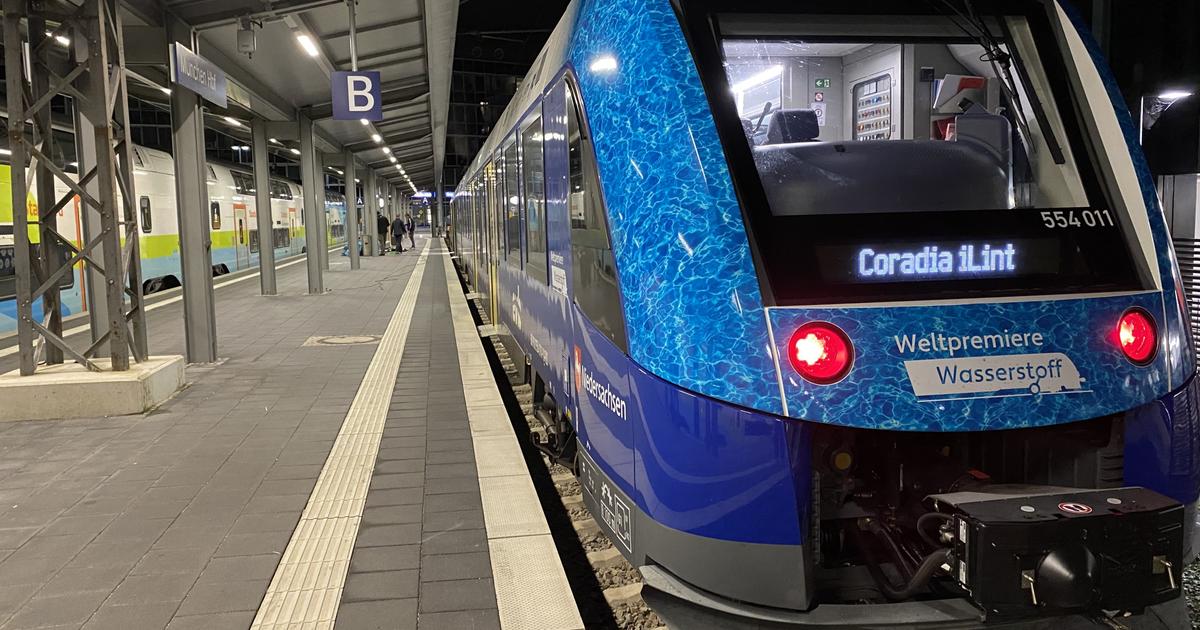 The 2022 edition of Innotrans, the international rail exhibition, which takes place in Berlin (September 20-23), is more than ever placed under the sign of sustainable mobility.
Evidenced by the numerous announcements from manufacturers, all of which are developing solutions to support the energy transition of rail operators.
Alstom, the world's second largest rail company, signed two memorandums of understanding (MoU) in the Middle East on Wednesday.
The first with Saudi Railway Company (SAR) which concerns the development of hydrogen train solutions adapted to Saudi Arabia.
This is a first step before signing a first hydrogen order in this region of the world.
Alstom, which has taken world leadership in hydrogen trains, has already won 70 orders, including 10 options, with Germany, Italy and France and has also signed a letter of intent in Great Britain for 10 trains to hydrogen.
Alstom is also the only manufacturer in the world whose hydrogen trains have been in commercial service since August 24, in Germany.
"Net zero" commitment in 2060
"
This partnership is an opportunity for Alstom to develop our collaboration with Saudi Arabia Railways and to work together to meet the mobility needs of the Kingdom (..).
The focus on sustainable mobility solutions, including hydrogen technology, will be a key catalyst for the Kingdom's economic diversification and growth
," said Mama Sougoufara, Alstom General Manager for the Middle East region. East, North Africa and Turkey (Menat).
The French group, present in Saudi Arabia since 1951, is already one of the main suppliers of sustainable mobility solutions in the Kingdom.
For its part, Saudi Arabia has announced a "
Net zero commitment
" by 2060, which notably involves the commissioning of clean transport.
A second memorandum of understanding has been signed by Alstom with Etihad Rail, based in the United Arab Emirates (UAE) in order to develop rail transport in the UAE as well as in the region.
This in all areas (line operations, maintenance, construction of stations, etc.).
Etihad Rail has also announced other agreements with SNCF International, Progress Rail, supplier of rail and public transport products and services, as well as with the transport subsidiary of Thales, leader in rail signaling.
Finally, a letter of intent was also signed with Vinci SA, leader in concessions, energy and construction.
Hitachi's "Blues Train" in service at the end of 2022
Alstom's competitors, which are not as advanced in hydrogen, also presented their latest innovations at Innotrans.
Germany's Siemens Mobility has unveiled its Mireo Plus B battery train, a hybrid solution powered by innovative, energy-efficient batteries that can operate with or without overhead lines.
Japanese Hitachi Rail's "Blues Train".
Hitachi Rail
For its part, the Japanese Hitachi Rail, parent company of the Italian manufacturer Ansaldo, presented a hybrid battery train, called "
Blues Train
" and developed for Trenitalia, the Italian SNCF.
It promises a 50% reduction in carbon emissions.
This train, which should enter service at the end of 2022, will form "the very first "
tri-mode
" fleet (Editor's note: batteries, electricity and Diesel) to enter commercial service in Europe", explains the Japanese manufacturer.
Trenitalia has signed a framework agreement with Hitachi Rail which provides for the supply of a maximum of 135 trains for 1.2 billion euros.