Dubai, United Arab Emirates (CNN)– Peter Jay Takpopo, a photographer based in Abu Dhabi, always thought it was worth getting up early when he managed to spot a group of charming images in Liwa – the desert in the UAE capital Abu Dhabi.
Standing on a sandy hill, Takpopo noticed a group of camels walking in a straight line, the sun's shadow perfectly reflected.
And he, in turn, rushed to monitor the moment with a drone.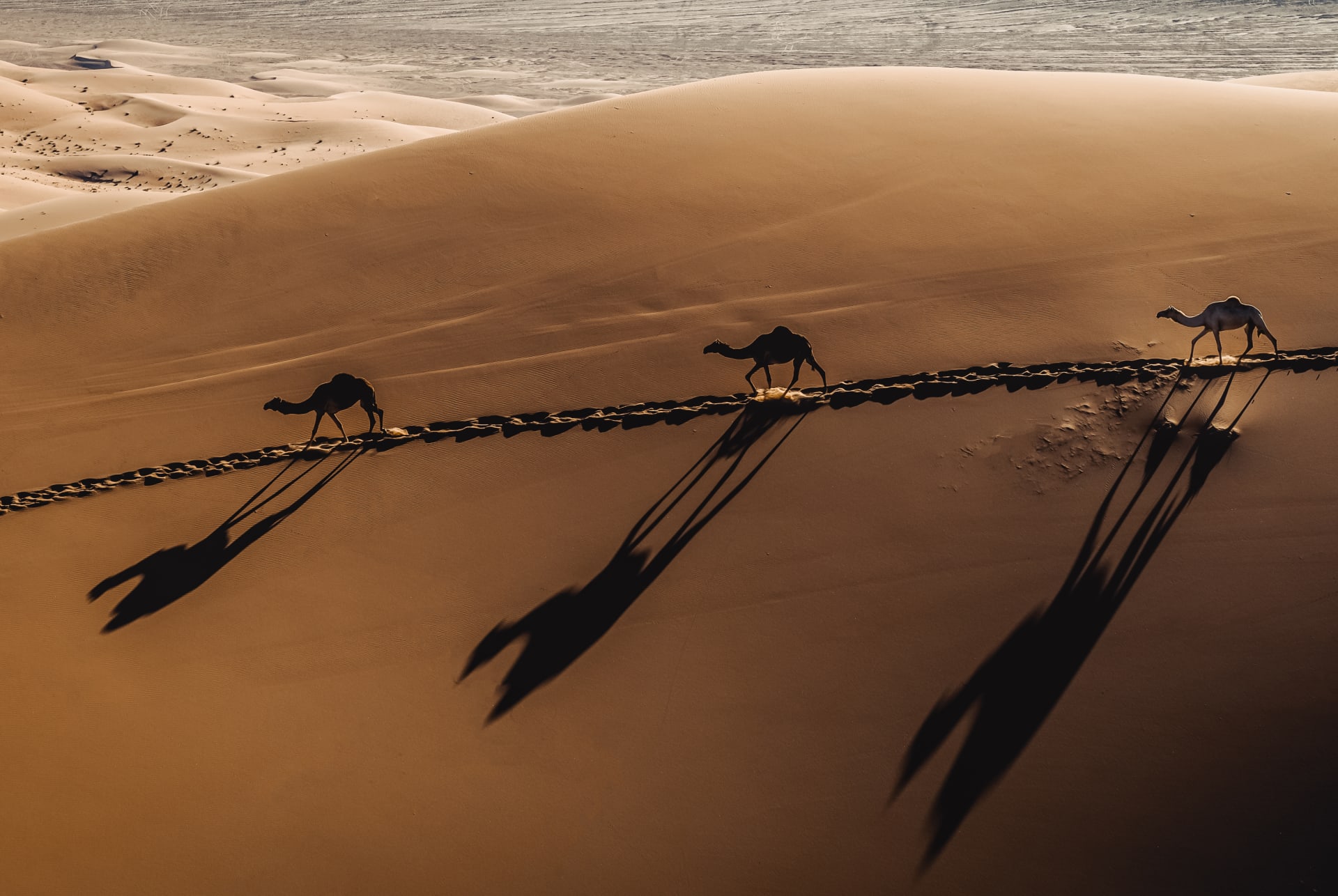 Takpopo tried to focus on the power of both light and shadows.
The photographer woke up early so he could reach the Liwa Desert before sunrise.
He started driving at 2am, the desert 3 hours from where he lives.
"I consider it a waiting game because I don't know when and in which direction the camels will start walking," Takpopo said, speaking to CNN in Arabic.
The photographer must occasionally look for groups of camels, either by drone or by new footprints they have left.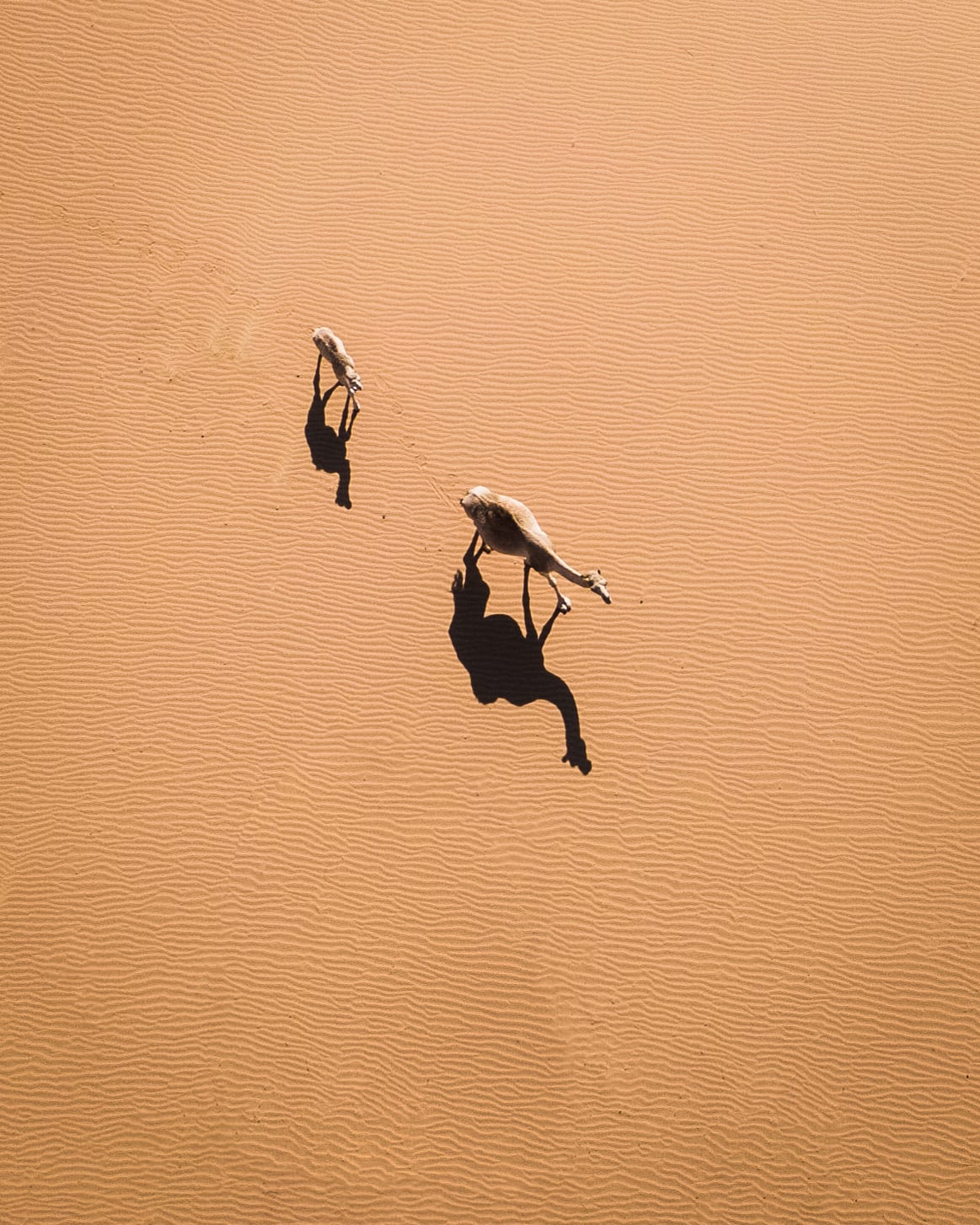 In terms of reactions, the photos have won admiration from many of the photographer's followers, who number more than 60,000 on Instagram.
Some people have described Takpopo as a "visual magician", and consider these images to reflect a new perspective of light and shadows.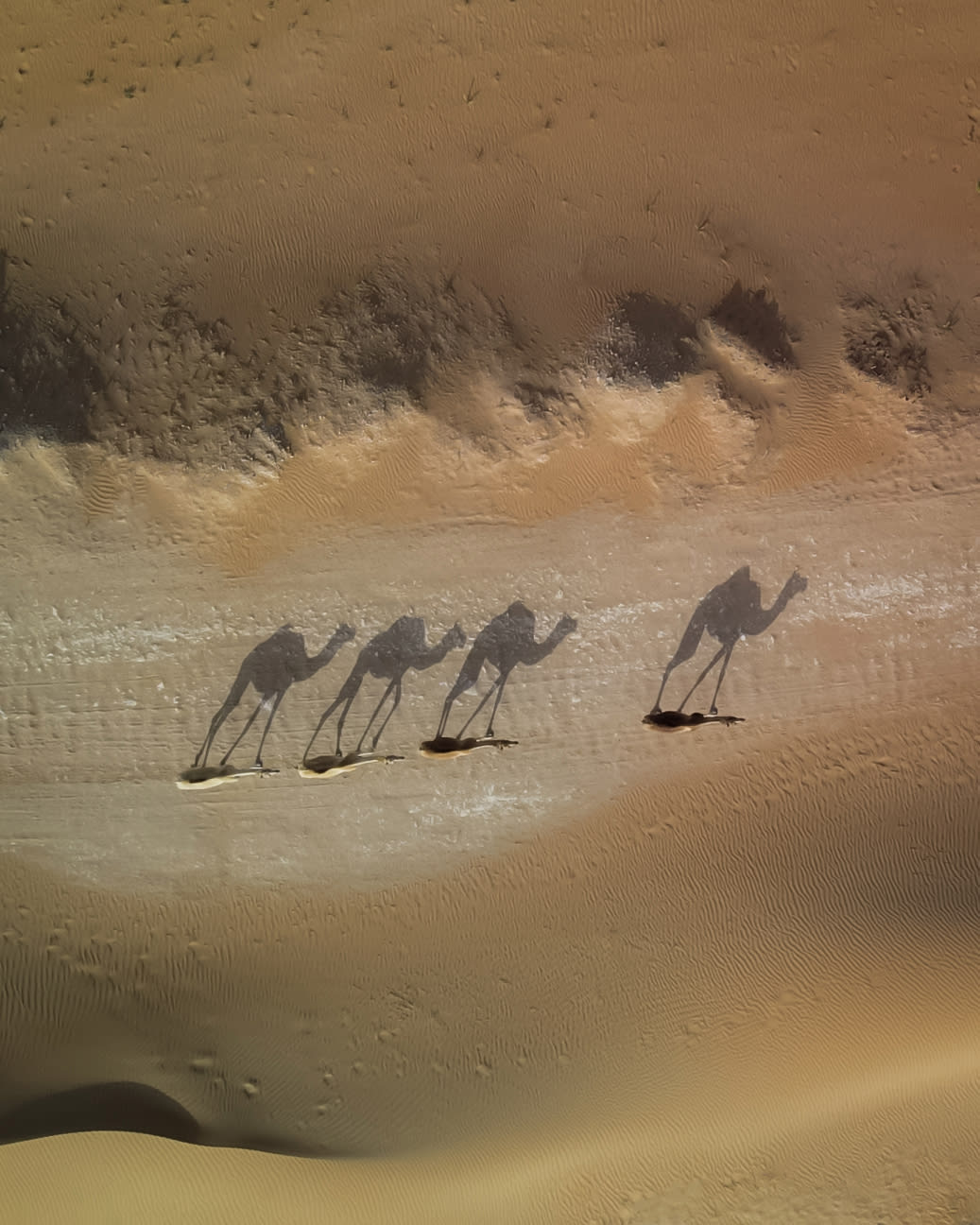 The photographer strives to monitor the beauty of the UAE as Takpopo worked in photography for 11 years and his beginning was in sports photography, then he moved to aerial photography, landscapes and hidden gems.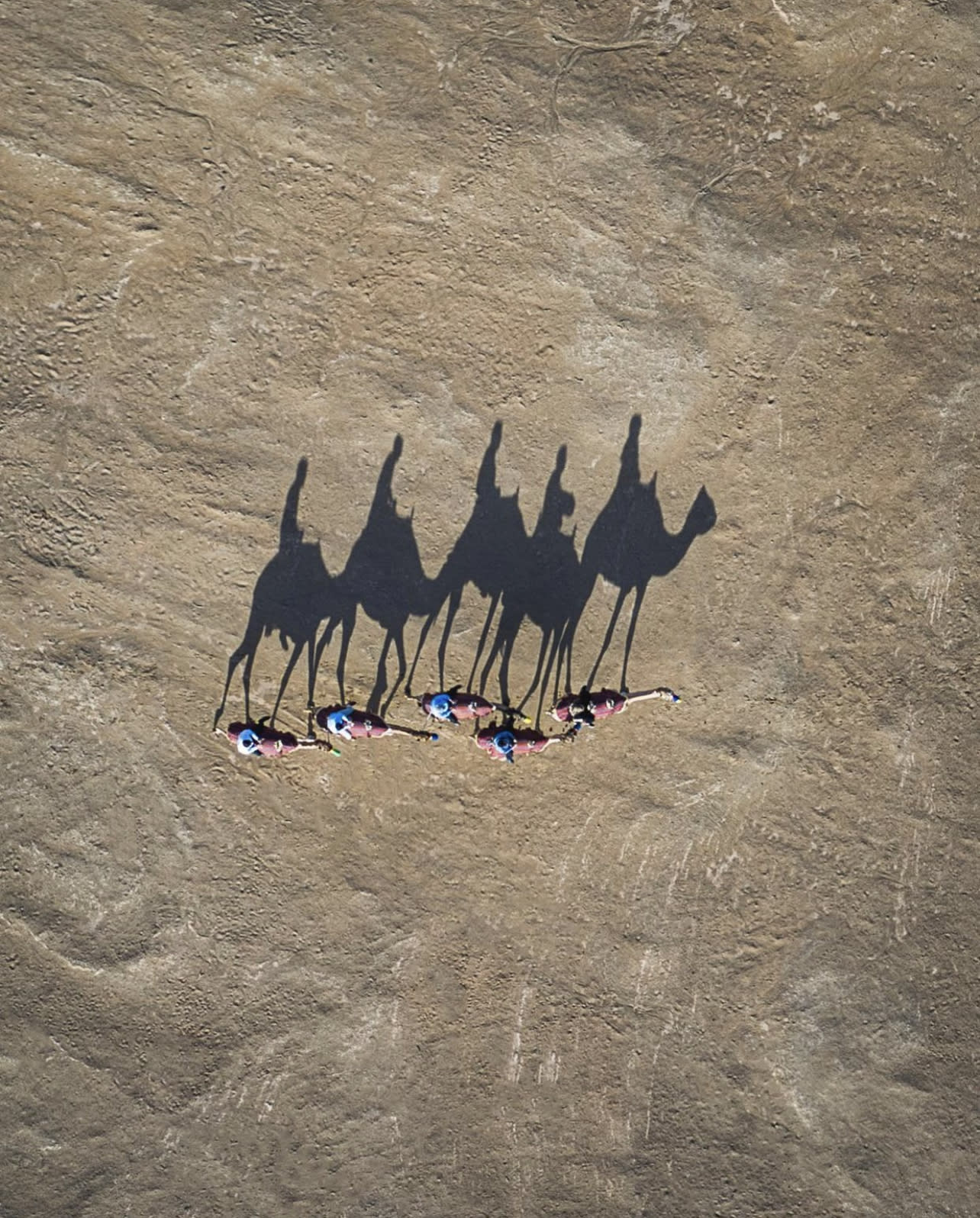 As a drone photographer, Takabobo is always passionate about aerial photography.