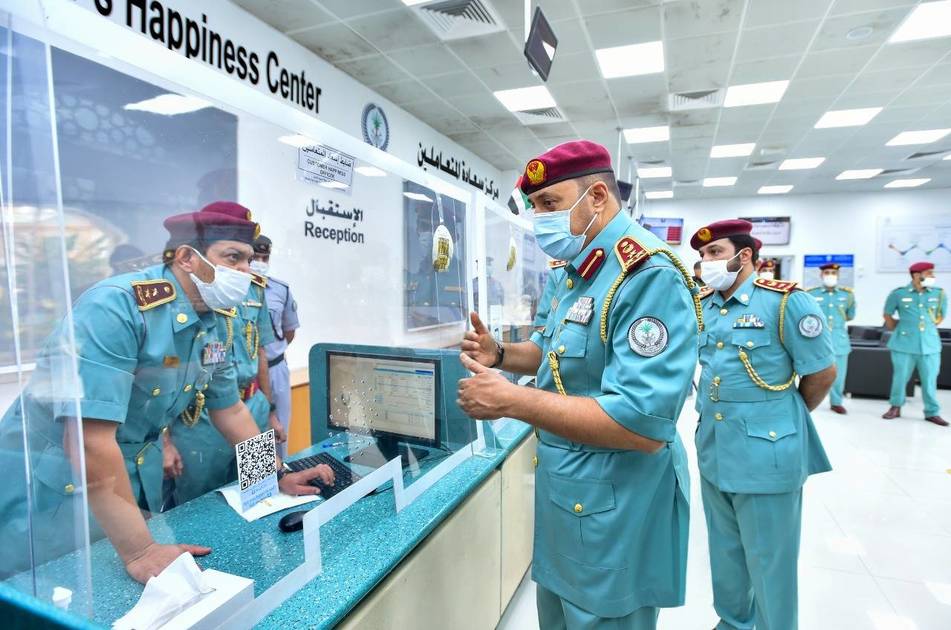 Sharjah: "The Bay"
Brigadier General Abdullah Mubarak bin Amer, Deputy Commander of the Sharjah Police yesterday morning, Wednesday morning, inspected the comprehensive Buhaira Police Station as part of the implementation of the annual inspection system for comprehensive police departments and stations to determine the work flow plans.
He was accompanied during the trip by Brigadier General Ibrahim Musabih Al-Ajeel, Acting Director General of Police Operations, Colonel Yousef Obaid bin Harmoul, Director of the Comprehensive Police Station Department, Lieutenant Colonel Sameh Al-Halyan, Deputy Director of the Strategy and Performance Development Department, Lieutenant Colonel Muhammad bin Haider, Acting head of Buhaira Comprehensive Police Station, and branch managers in Center and a number of strategic officers.
Brigadier General Abdullah Mubarak bin Amer began his inspection tour by reviewing the police services the center provides to customers, especially the smart services that keep pace with the management's development in its various security areas, stressing the General Command's eagerness to deliver the best. services to the east. It also inspects the center's branch offices and learns about the needs and requirements that support readiness to perform the various tasks. He was briefed on the centre's achievements and the initiatives it implemented during the past year and the first half of this year.