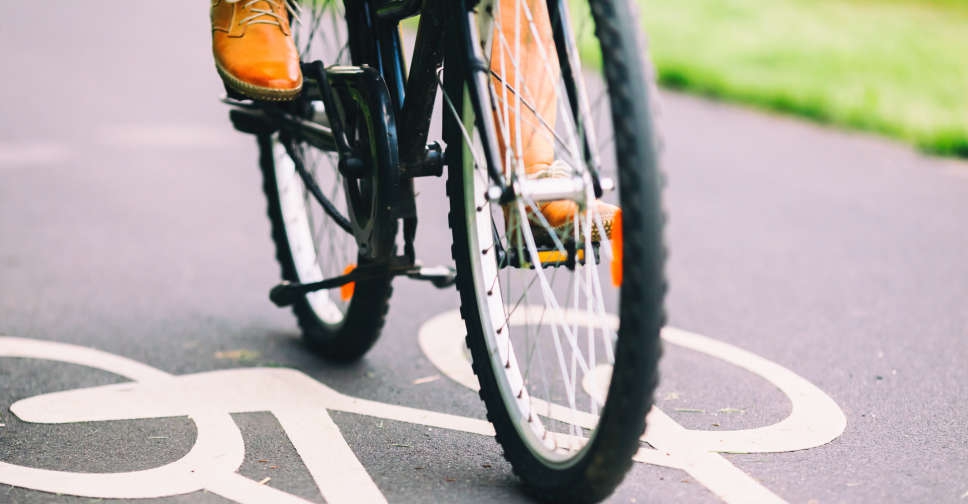 Envato [illustration]
Riders must always wear safety helmets, only use dedicated lanes for cycles, give priority to pedestrians and not ride against traffic.
That's according to the latest guidelines from the Integrated Transport Centre (ITC) of the Department of Municipalities and Transport (DMT) in Abu Dhabi, which stressed that those caught violating the rules will face fines.
If there are no dedicated lanes, riders can use side-roads as long as they maintain a speed limit of 20 kmph and stay on the far right-hand side of the roads.
Bikes must be parked only at designated spots, and not at places that block access to other vehicles or pedestrians. Bikes also can't be chained to traffic signals or streetlight poles.
Only one rider is allowed to ride a bicycle, scooter or electric bike.
At night, riders must wear reflective clothing. All bikes must be equipped with a white headlight and a red taillight that can be turned on while riding at night, or a red light reflector, as well as a handlebar-mounted sound alert device and efficient brakes.
According to the guidelines, rental companies must acquire an official permit from the Integrated Transport Centre before beginning operations, and must ensure all bikes conform to the safety guidelines issued by the authorities.
All rental bikes must be fitted with tracking devices, with only individuals aged 18 and above permitted to rent them out.

More from UAE