Lindsay Lohan has known quite a few bumps in her adult life since she started acting as an actress at the age of nine. However, recently it seems that the 36-year-old is settling down and now, almost a year since she married her husband Bader Shamas, another proof arrives.
Today (Tuesday) Lohan uploaded a post with sensational news to Instagram, in which she announced that she and her husband are expecting a tiny boy or girl for the first time. Next to the happy photos she wrote: "We are blessed and we are so excited!" With a little baby outfit that bears the words "coming soon".
In 2016, Lohan said in an interview to "Vanity Fair" magazine that she wants to be a mother one day. "In the next decade I want to be busy making more films, writing my book and working a lot with children." Later she didn't even reject adoption. A few years later, in November 2021, she announced her engagement to Shamas and in the following July, the two already vowed to each other forever.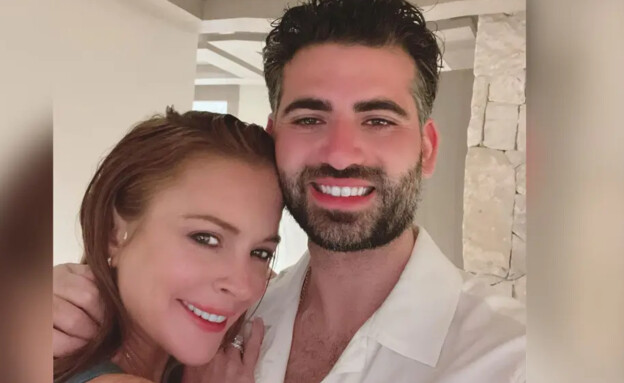 Lindsay, who married Omar Adam back in 2014 and moved to Dubai to protect her privacy – but still travels to the US for work purposes, said following the news exclusively to the British "Daily Mail" website: "We are more than happy for this blessing in our lives and we can't wait to be parents. We are looking forward to this next chapter in our lives," she added about the defining event in her life. Last month she was photographed at a fashion show in New York with clothes that covered her stomach and even the posts she posted were from the neck up. Now everything is clear. Good luck.