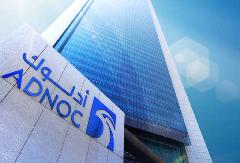 Abu Dhabi – Mubasher: The Abu Dhabi National Oil Company (Adnoc) has awarded a consortium of Italy's Eni and Thailand's PTT Exploration and Production to explore for oil and natural gas in Abu Dhabi, with $230 million investments.
Eni will operate the concession and the consortium will fully-own it, according to Bloomberg.
Adnoc will retain 60% of the fields once they begin their production.
"We are engaging with partners who actually put skin in the game," Adnoc's CEO Sultan Ahmed Al Jaber commented.