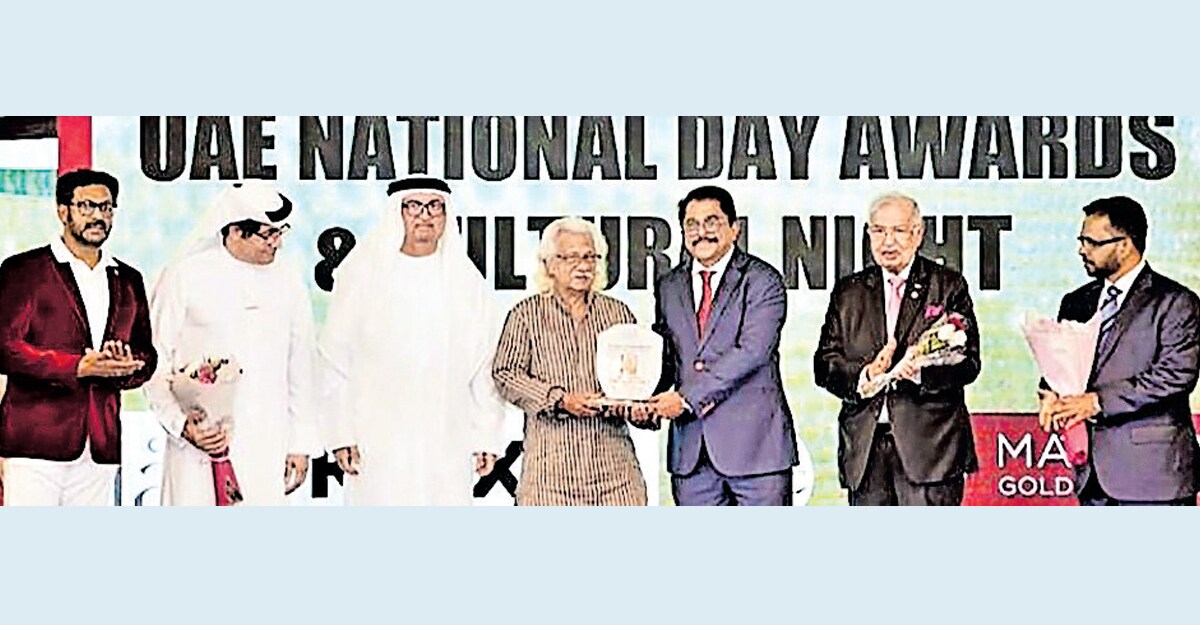 Dubai: Adoor Gopalakrishnan was presented with the International Creative Icon Award by the Gulf Arts and Leadership Academy (GALA). Kef Holdings Chairman Faisal Kotikhavlon received the Gala Change Maker Award.
Journalist John Samuel received the Gala Literary Luminary Award and Major Ali Sakhar Sultan Al Suwaidi, Yaseen Mohammad Jafar, Tariq Chauhan and Najoom Al Ghanem received the Limelight Achievement Award, Philanthropy Icon, Business Leadership Award and Creativity Award.
Gala Chairman Isaac John Pattaniparampil presented the awards. World Malayali Council Chairman Johnny Kuruvila, Varghese Panakkal, Sunny Kulathakkal and ACAF President Charles Paul received awards for their comprehensive contribution in various fields. Shahulhameed and Firoz Abdullah were honoured.
Adoor Gopalakrishnan led the literary and cultural debate on the topic 'Cultural evolution in Malayali caused by political and social struggles and uncertainties'. CU Mathai, Rajeev Kumar, ACAF Chief Coordinator Anoop Anil Devan, ACAF Women's Section President Annu Pramod and VS Bijukumar spoke.