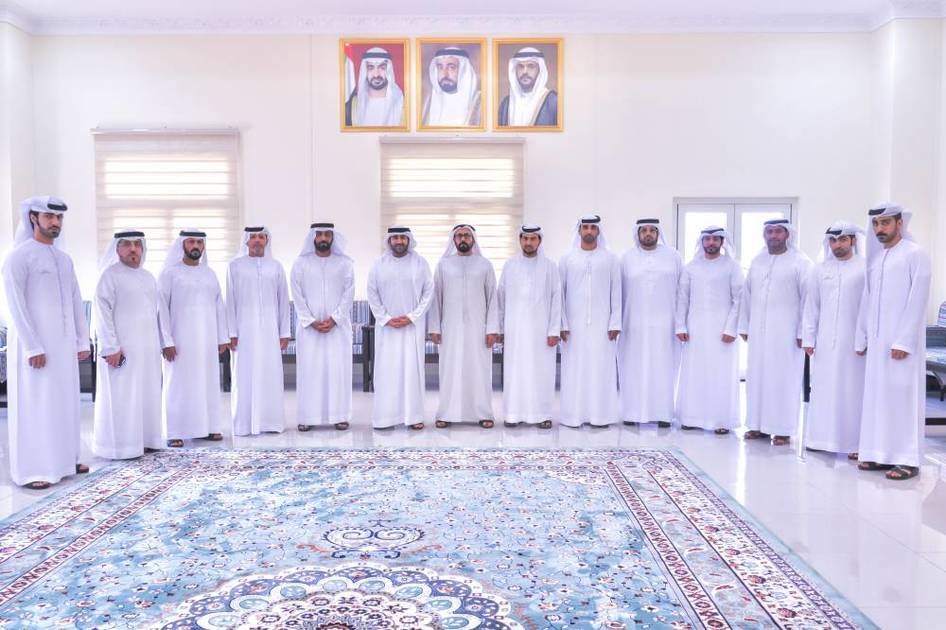 Sharjah: "The Bay"
Al-Bustan Suburb Council, attached to the Department of Suburbs and Villages Affairs, in the Government of Sharjah, recommended Dr. Salem Zayed Al Tunaiji, as Chairman of the Council, and Dr. Ali Salem Al Tunaiji, as Deputy Chairman, during his meeting at the headquarters in the city of Al Dhaid.
The meeting was attended by Sheikh Majid bin Sultan Al Qasimi, Head of the Department, Abdullah Al Kabouri, Director of Council Affairs, Council staff Omar Al Tunaiji, Ali Al Tunaiji and Omar Muhair Al Tunaiji and members of the Council Hamad Al Tunaiji, Rashid Al Nadas, Salem Al Tunaiji, Saeed Al Tunaiji, Mosbeh Al Tunaiji and Muhair Al Tunaiji and Muhair Obaid Al Tunaiji.
Sheikh Majid bin Sultan opened the meeting by expressing his highest thanks and gratitude to His Highness Sheikh Dr. Sultan bin Muhammad Al Qasimi, Supreme Council Member and Ruler of Sharjah, for his patronage of suburban and village councils and his eagerness to have a national role in conveying citizens' voice to officials and effective roles in community service.
He emphasized that the suburban councils in the emirate continue to present their programs and events within the framework of the roles that the department has played and implemented during the year, as well as the most prominent works that affect the tasks of the suburb within the framework of the visions and directives of Hans His Highness the Ruler of Sharjah.
Dr. Salem Al Tunaiji affirmed that the Al Bustan District Council will continue its role in fulfilling its societal duties towards families and families and work to improve the rapprochement and care of all family members in line with the approach outlined by His Highness the Ruler of Sharjah , to serve the citizens and convey their voices and societal issues to those affected.