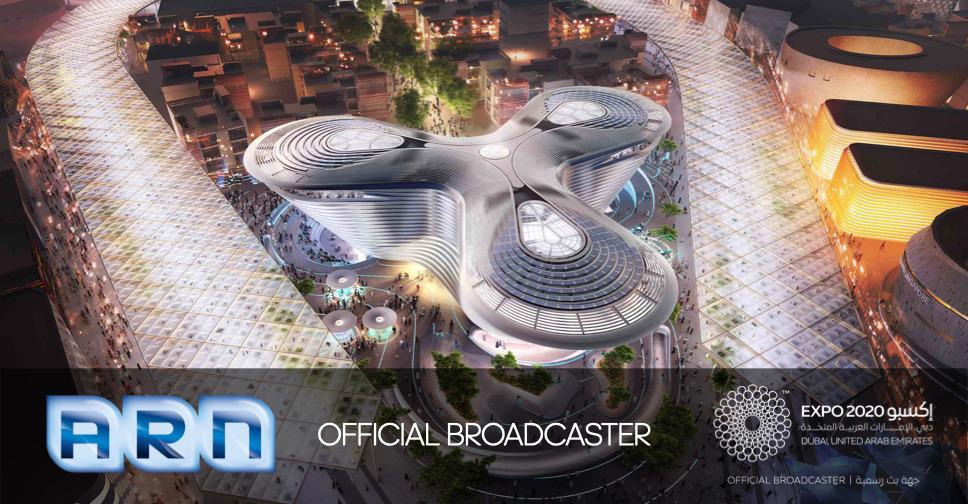 ARN, the largest multilingual commercial radio network in the world, has been unveiled as 'official broadcaster' of Expo 2020 Dubai.
The network, which operates the region's leading radio brands including Virgin Radio Dubai 104.4, Al Khaleejiya 100.9 and City 1016 will commit to over 2,500 hours of live, original programming broadcast directly from Expo 2020 Dubai.
Mahmoud Al Rasheed, General Manager of ARN, said, "The partnership with Expo underlines ARN's commitment to showcasing the best of Dubai and the UAE to the world, and we are proud to commit such significant coverage to Expo 2020 Dubai. Four million people will regularly listen to our output, as we broadcast live from within the event."
ARN's leading channels include the number one Malayalam radio station in the UAE, Hit 96.7, and the nation's leading Filipino radio station, Tag 91.1, who will broadcast live from Expo.
The network, in conjunction with Expo, is building a dedicated multiplatform studio overlooking the mobility pavilion, which will be a base for the official broadcaster during the 182-day event.
Al Arabiya 99, the nation's leading Arab Expat radio station, along with Radio Shoma 93.4, the UAE's Farsi language station will broadcast live from Expo, alongside the longest running radio station in the UAE, Dubai 92, and the number one English language talk radio channel Dubai Eye 103.8.
Each of ARN's 9 FM radio stations will dedicate one full day of programming per week live from the showcase event, along with the latest digital and social media content and coverage.