Dubai, United Arab Emirates (CNN) – At first glance, these sculptures seem to emerge from a legendary tale, but they are on the ground in a sunken forest an hour away from Egypt, specifically off the coast of Pernera. Beach in Ayia Napa in Cyprus (see video above).
The Museum of Underwater Sculpture in Cyprus, known as Musan, houses 93 sculptures by British sculptor Jason deCaires Taylor, who is behind the world's first underwater sculpture garden.
The $ 1.1 million museum highlights the reconstruction of natural spaces and the replanting of areas with arid habitats.
All the sculptures, submerged by a crane, are made of inert materials with a neutral pH that attracts life in the sea, and have been placed at different depths so that they can enrich the region's biodiversity through their presence over time.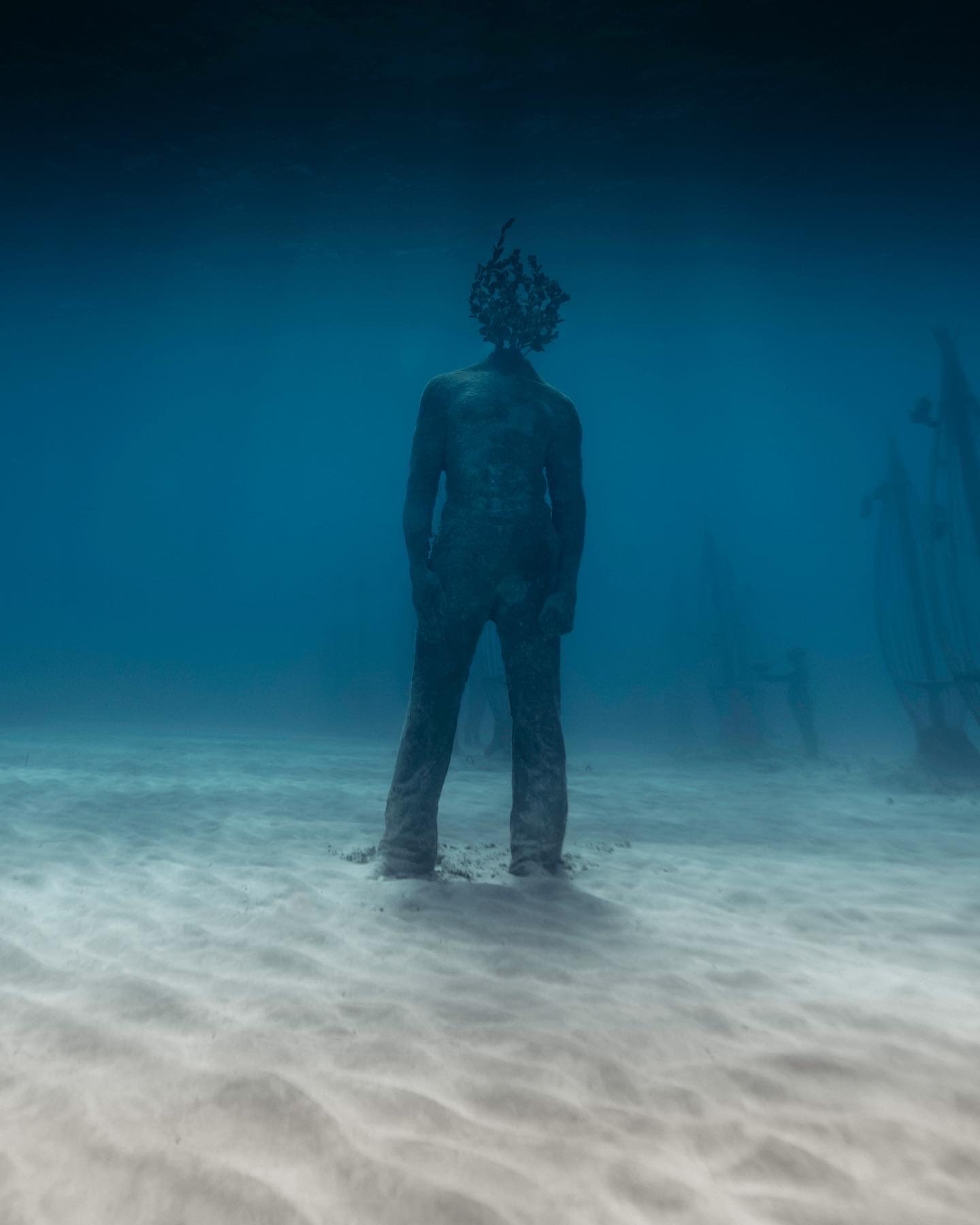 As a travel blogger, Egyptian director Ahmed Wahba received an invitation from the "Vlogfest" platform, which brings together vlogger influencers from around the world to experience for themselves the best that tourist destinations can offer to document Cyprus.
Wahba tells CNN in Arabic that when he received the invitation, he had no idea what to expect, but the Musan Museum underwater became his favorite part of his visit to Cyprus.
"The water was very cold, but I managed to spend 36 minutes walking around this wormhole underwater," Wahba recalls.
For Wahba, the thrill of this project is that all the sculptures and contemporary works of art blend seamlessly with the surrounding ecosystem, as if they were made of coral reefs.
"It was very exciting to see a group of fish wandering between the sculptures," he adds.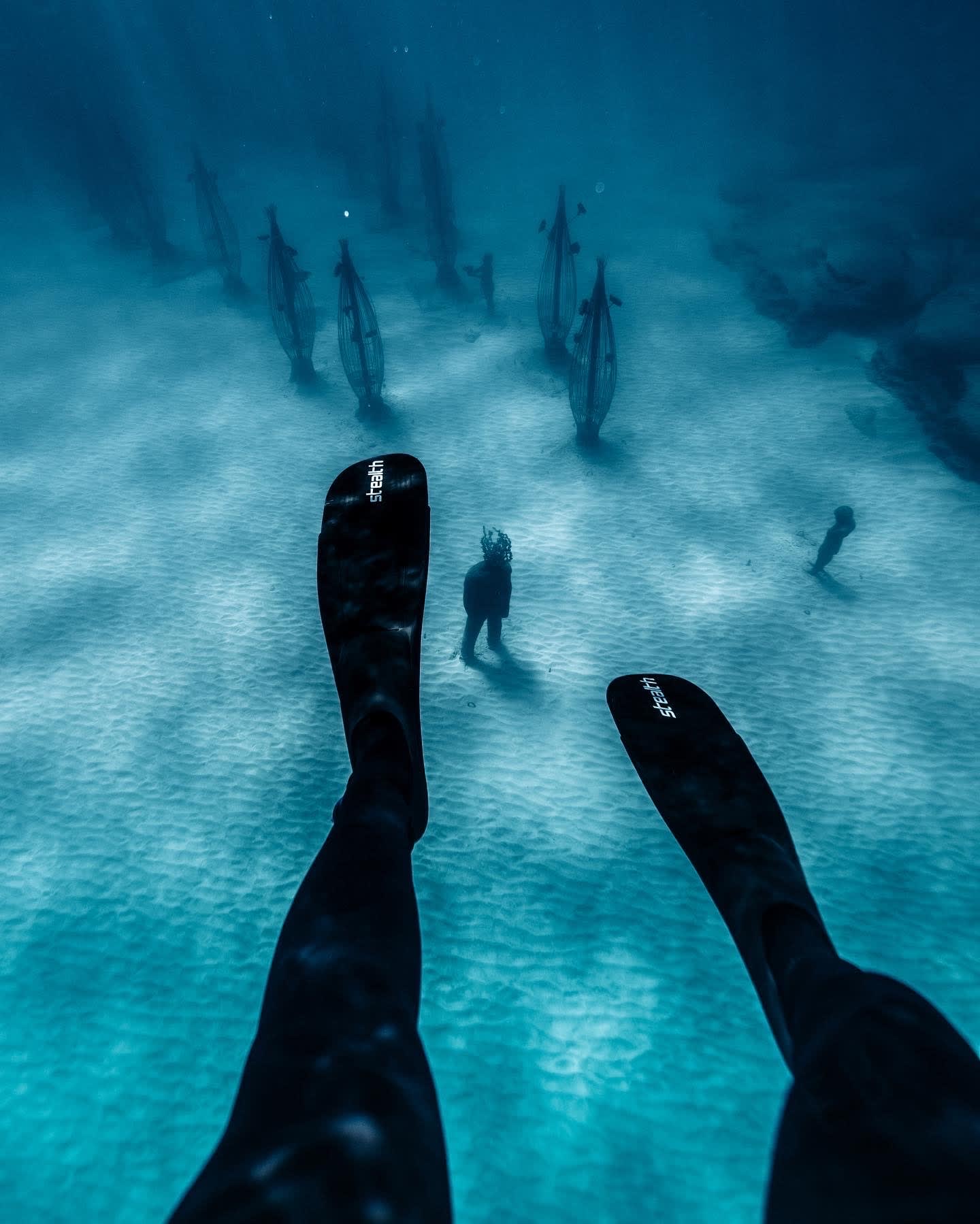 Wehbe thinks the whole experience is interesting, as one feels like one has suddenly moved from the middle of the clear waters of the Mediterranean to the legendary city of Atlantis.
During his walk, Wahba noticed trees carefully placed around certain statues, which in turn created new shapes when viewed from different angles.
And since he has a diving certificate, Wahba could visit the sunken sculptures and enjoy the experience as the visitor must have a diving certificate to be able to go down to the museum.
The videos and photos that Wahba shared of his visit to the Museum of Sunken Sculptures in Cyprus spread widely on social media platforms.
Wahba points out that he has received thousands of messages from people interested in knowing the possibility of accessing this site, and stresses that it is "a unique tourist attraction that combines the pleasure of art and scuba diving."
In particular, the video clip that Wahba shared during his visit to the Museum of Underwater Sculptures in Cyprus was part of his winning entry in a competition to highlight bloggers' experiences in Cyprus.