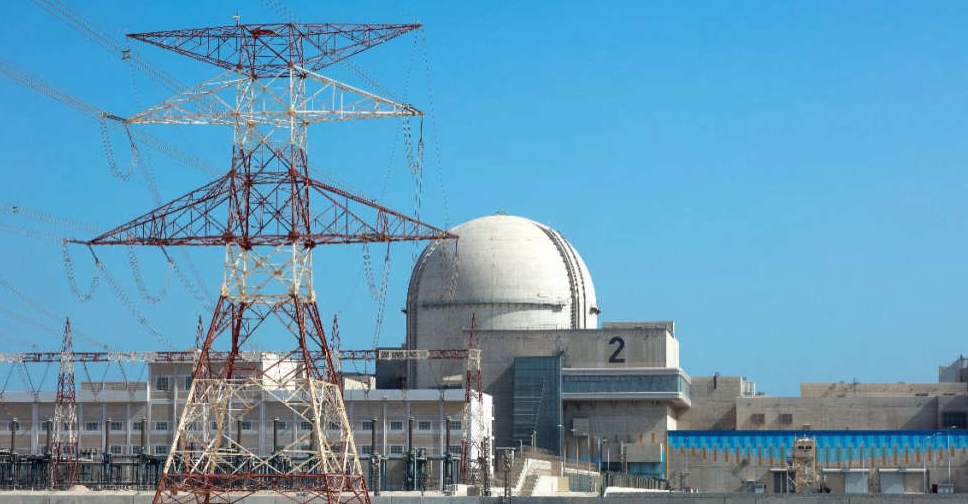 Twitter/@HHShkMohd
The UAE's Barakah Nuclear Energy Plant's Unit 2 has started commercial operations, doubling the clean electricity generation in the country and advancing its sustainability goals.
Unit 2 will add 1,400 MW zero-carbon emissions electricity capacity to the national transmission grid, bringing the total produced by Units 1 and 2 to 2,800 megawatts.
The announcement comes as His Highness Sheikh Mohammed bin Rashid Al Maktoum, Vice President and Prime Minister of the UAE and the Ruler of Dubai, praised the achievement on Twitter.
Sheikh Mohammed also highlighted that 70 per cent of the workforce comprises of UAE citizens under the age of 35.
٧٠٪ من المواطنين العاملين في محطات الطاقة النووية تحت سن ٣٥ سنة . نحن دولة شابة . تراهن على شبابها .. ويراهن شبابها على إيصالها لآفاق تاريخية غير مسبوقة . pic.twitter.com/sryANmu60N

— HH Sheikh Mohammed (@HHShkMohd) March 24, 2022
His Highness Sheikh Mohamed bin Zayed Al Nahyan, Crown Prince of Abu Dhabi and Deputy Supreme Commander of the UAE Armed Forces, also congratulated the UAE on his social media channels.
"It's an important milestone in our nation's clean energy journey," he added.
The start of commercial operations at Unit 2 of the Barakah Nuclear Energy Plant is an important milestone in our nation's clean energy journey that will make a significant contribution to the implementation of the UAE Net Zero 2050 strategic initiative both now & in the future. pic.twitter.com/wGel2vyCN0

— محمد بن زايد (@MohamedBinZayed) March 24, 2022
This takes the Emirates Nuclear Energy Corporation (ENEC) its subsidiaries to the halfway mark of delivering on its commitment to supply up to a quarter of the country's electricity needs, reliably powering the economy by generating clean electricity 24|7 and significantly contributing to the UAE's Net Zero by 2050 initiative.
Unit 2 of @ENEC_UAE's Barakah Nuclear Energy Plant #inAbuDhabi has commenced commercial operations, marking the plant's halfway point towards full operation as it spearheads the UAE Net Zero by 2050 Strategic Initiative. pic.twitter.com/Ptl7Sb63tu

— مكتب أبوظبي الإعلامي (@admediaoffice) March 24, 2022
With Unit 2 commercially operational, the Barakah Plant, the first multi-unit operating Plant in the Arab World, is leading the largest decarbonization of any industry in the region, delivering thousands of megawatts of carbon-free electricity every single day.