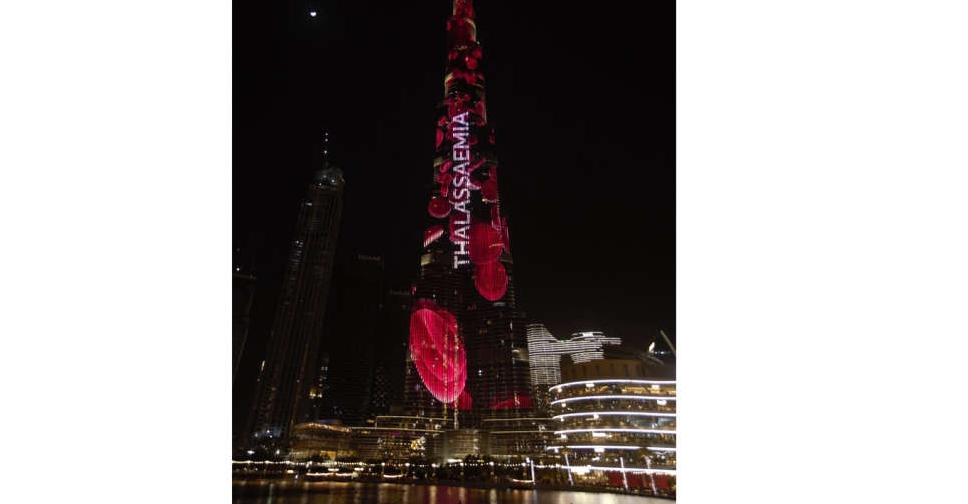 File Picture
Dubai's iconic landmark lit up with a special message of support and solidarity for thalassaemia patients on Sunday.
The move, which coincided with World Thalassaemia Day, aims to promote awareness and improve the understanding of the genetic blood disorder that impacts over 80 million people worldwide.
Local foundations joined forces to shine the spotlight on sending a message of unified support to the UAE's thalassaemia patient community.
Over the past few years, the government has made significant efforts to increase the need to identify the thalassaemia carrier population and enhance disease care.