​
FOUR SEASONS DUBAI GREETS THE CRESCENT MOON WITH EXPERIENCES THAT CELEBRATE TOGETHERNESS
The spirit of Ramadan comes to life at the shimmering coast and in the heart of the city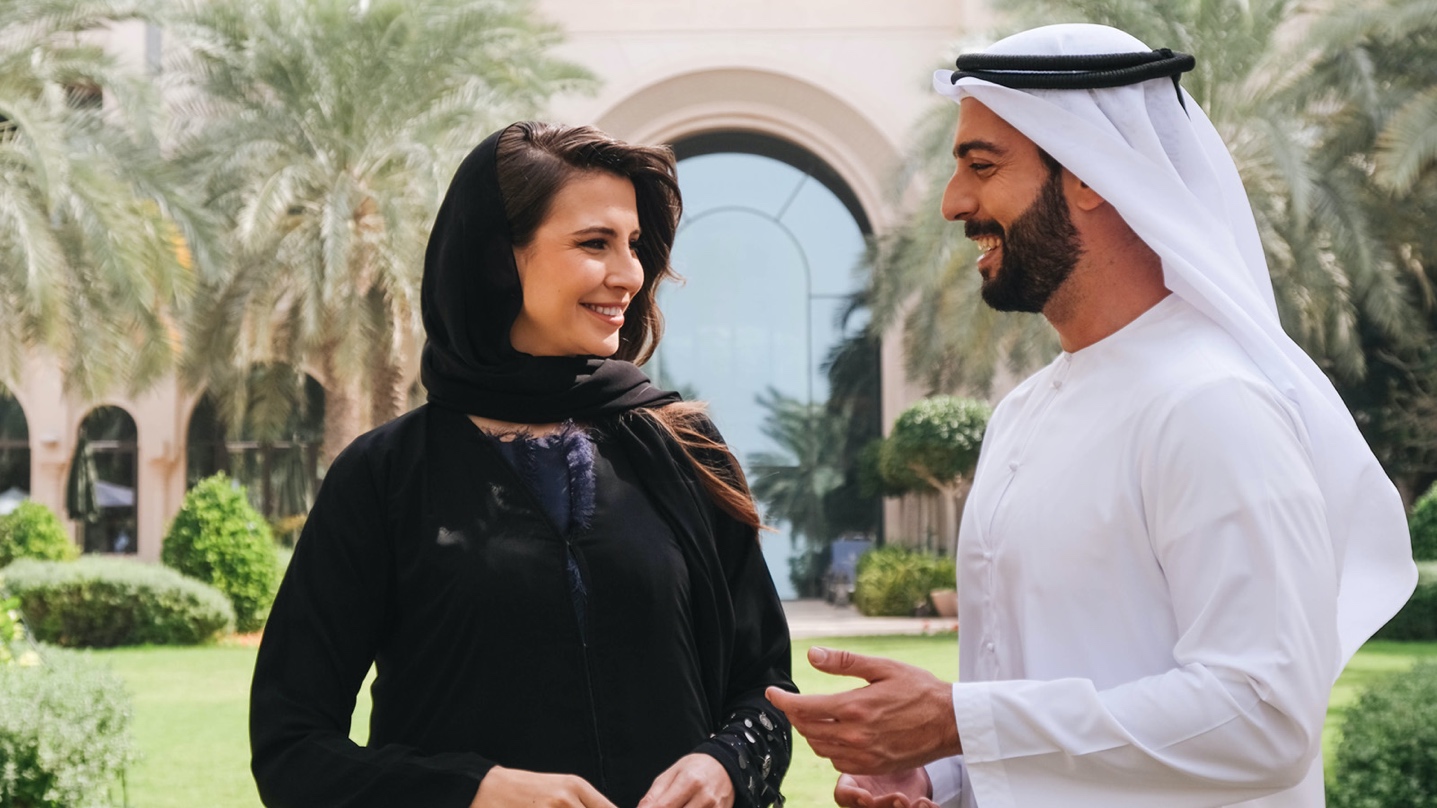 A month dedicated to reflection and peacefulness, Ramadan brings with it feelings of warmth and nostalgia, budding from memories cherished under the crescent moon. Age-old traditions traverse the distance between past and present. The drummers of Turkey, cannons of Arabia, night-callers of Jordan and lanterns of Egypt share one thing in common: they mark the beginning of the Holy Month. This is when every meal means more, each connection is made stronger, and all hearts are made warmer through togetherness. With this sentiment in mind, Four Seasons Dubai has launched experiences across its beachside resort and city hotel, bringing Dubai's residents and visitors, ever closer this Ramadan.
Ramadan at a Seaside Oasis: Celebrate Togetherness at Four Seasons Resort Dubai at Jumeirah Beach
Reminiscent of a sultan's palace by the picturesque shores of the Arabian Gulf, moments of togetherness are truly special at Four Seasons Resort Dubai at Jumeirah Beach.
Iftar at Suq Restaurant
Iftar is served within a dreamily transformed Arabian haven at Suq restaurant, with an inspired band playing soft hymns from days past. A royal Iftar buffet greets guests with palate-pleasing delicacies. An Emirati station pays homage to classics such as Meat Madfoun, Chicken Mandi and Saffron rice, while other offerings span the culinary riches of the Arab world with freshly made Kushari, Saj and Halwa. Dessert lovers can delight with Turkish ice cream and a Baklava station that transport one's taste buds to the days of the Ottoman empire. The open-air terrace is the perfect space to enjoy an iftar with close ones or linger with shisha and refreshing beverages.
Iftar Buffet:
Timings: Sunset to 10:30 pm
Rate: AED 390 per person, AED 195 per child aged 6-12, children below 6 years of age dine with compliments; rates include house water, Ramadan juices, Arabic coffee and Moroccan tea
Iftar and Suhoor at Shai Salon
As the welcoming heart of Four Seasons Resort Dubai at Jumeirah Beach, Shai Salon is set to impress guests with its warm ambience and meticulously crafted Iftar sharing menu. Whether overlooking the sunset from the palatial terrace or graced by the Instagrammable floral arrangements indoors, guests will break their fast surrounded by timeless class. The five-course menu features a traditional lentil soup, a hot and cold mezzeh selection and mains with standouts such as the Persian Mixed Grills and Moroccan Seabass. Dessert lovers can select from Shai's signature Umm Ali, Kunafa, Red Velvet Cake or a delightful fruit platter. Shai Salon's pastries by award-winning Chef Nicolas Lambert make it the perfect venue for friends to spend long evenings, delighting in sweet delicacies and even sweeter conversations.
Iftar Timings: Sunset to 8:00 pm
Iftar Rate: AED 300 per person, AED 150 per person for children aged 6-12, children below 6 years of age dine with compliments; rates include house water and Ramadan juices, available for a minimum of two persons
Suhoor Timings: 8:00 pm to 1:00 am (last food and shisha order at 12:00 midnight)
Shisha: Served at the terrace
Suhoor Rate: A la carte
Gateaux De Ma'moul by Nicolas Lambert
Taking inspiration from the iconic Arabian holiday dessert, the date-filled ma'moul cookies, Senior Executive Pastry Chef Nicolas Lambert has created a cake to be savoured during the Holy Month. The dough features notes of almond, and while soft in the middle, is satisfyingly crispy on the outside. The filling is made up of layers of artisanal pistachio cream with a hint of orange blossom, scattered with delightful pieces of dates. The pastry is then finished with fresh pistachio and a mashrabiya patterned cardamom crust. The cake is available for pick-up orders at Shai Salon throughout Ramadan and Eid Al Fitr.
Date: Available throughout Ramadan and Eid Al Fitr
Rate: AED 250 per cake – suitable for up to eight persons
Ramadan in the City: Cherish Comradery at Four Seasons Hotel DIFC
This is where trades and haggles make way for comradery and connection at the Iftar and Suhoor tables, as colleagues and friends strengthen their bonds and celebrate successes at Four Seasons Hotel Dubai International Financial Centre.
Iftar at MINA Brasserie:
Bridging the flavour gap between Arabia and the west is one of celebrity chef Michael Mina's passions. Peppering innovation into Arabian classics, MINA Brasserie's Iftar menu is one to savour. The Levantine classic Fatteh for instance is re-imagined with the unexpected punchiness of cranberry balancing out the creamy and nutty flavours the dish is known for. The Braised Lamb Shank, which is cooked with European precision, satisfies the Arabian appreciation for lamb by blending in earthy flavours with a serving of mushroom orzo. These specials among others will be added to MINA Brasserie's A la carte menu during the Holy Month.
Timings: Sunset to 8:30 pm
Rate: AED 275 per person for a three-course selection
Suhoor at Penrose Lounge
From its charming terrace to its decadent interiors, there is beauty to behold in every corner of Penrose Lounge. A bustling space where DIFC's crowd come to converse and connect, the delectable suhoor menu offers even more reason to visit and linger. The menu is crafted for sharing and features Ramadan juices, mezzeh and classic Arabian desserts. Those who wish to carry the conversation into the night can do so with Penrose's vast selection of beverages and shisha.
Timings: 8:00 pm to 1:00 am
Rate: AED 345 for two persons
Entertainment: Live oud player
Ramadan at The Pearl Spa and Wellness: Reflect with a Range of Treatments and Mindfulness Sessions
Arabian Oud Escape – A journey of total renewal and deep relaxation
This experience begins with warm soothing oud oil massaged into the skin, followed by a Himalayan salt therapy exfoliation to relieve stress and fatigue. An expert therapist will then perform a full body massage utilising Oud to stimulate circulation, remove accumulated toxins and relieve water retention. A signature crystal massage on the face completes the journey to leave mind and skin soothed.
Inclusions: 30-minute body exfoliation, 60-minute massage and a 30-minute crystal facial massage
Duration: 2 hours
Rate: AED 1190
Location: Available at The Pearl Spa and Wellness Collection (Four Seasons in Dubai and Abu Dhabi)
Gratefulness Meditations at Four Seasons Resort Dubai
Reflecting and looking inwards is a truly purifying part of Ramadan. Wellness seekers can deepen their connection with themselves and the world through the art of meditation. Every Wednesday, The Pearl Spa and Wellness meditation experts will guide guests on a pre-iftar mindfulness session focused on appreciation and gratefulness within the serene surroundings of the sky lit pool.
Duration: 45 minutes
Timings: Wednesdays, 6:15 to 7:00 pm
Rate: AED 115 per person
In addition to these experiences, The Pearl Spa and Wellness offer the perfect gift of wellness for cherished ones with spa gift vouchers valid across all three branches.
Reservations
Four Seasons Resort Dubai at Jumeirah Beach
Four Seasons Hotel DIFC