At Social Media Café at Expo Centre Sharjah, young girls and boys also explored the art of filming and production
A group of young girls and boys have deftly put into use their newly acquired skills gained at an interactive workshop on videography and storytelling at the13th Sharjah Children's Reading Festival (SCRF), to create videos about their experiences at the festival.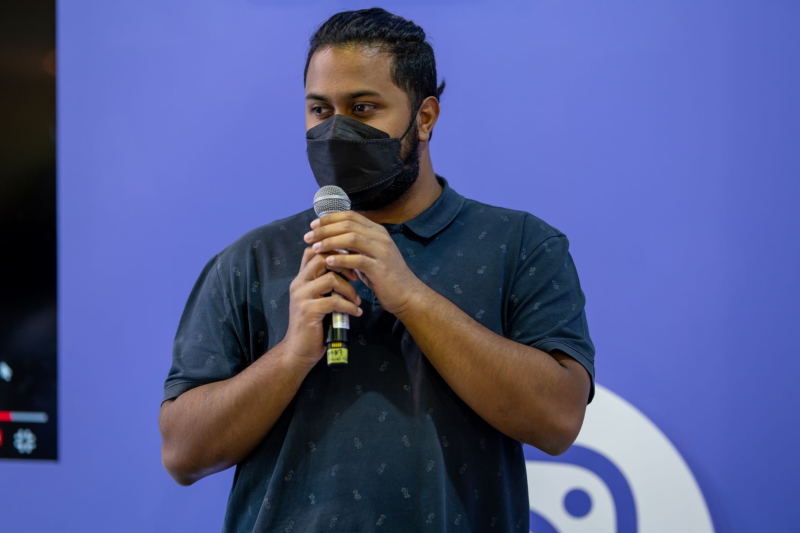 Led by technical engineer Abram Thackyil, the workshop held at the Social Media Café highlighted the importance of story angles in the art of videography on social media and provided a step-by-step guide to filming, producing, and publishing videos.
"Whether a social media account focuses on food, travel or cars, it has to tell a story," Thackyil stressed.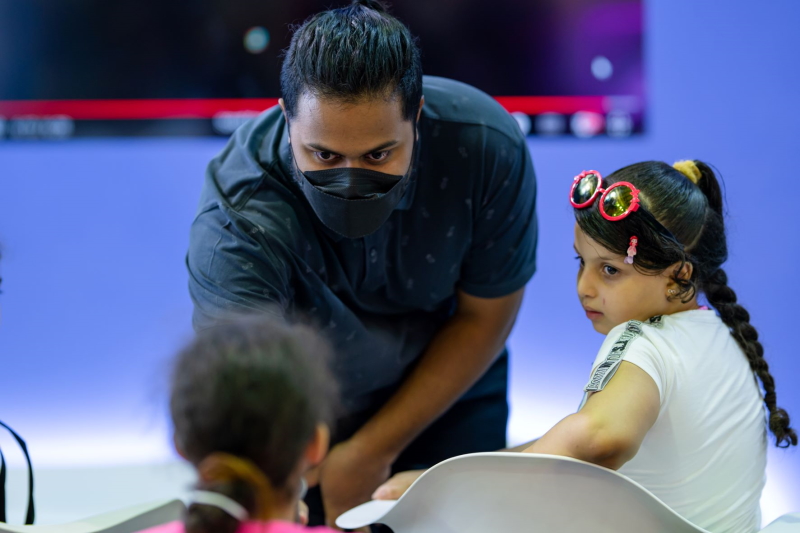 "Video marketing is a good source of inspiration – for example, a sports footwear designer can make a video about an athlete's journey to success," he added.
In a studio set up at the Social Media Café, complete with ring light, tripod, backdrop and reflector, the participants got in front of the camera to narrate their own accounts of the various attractions and activities at SCRF.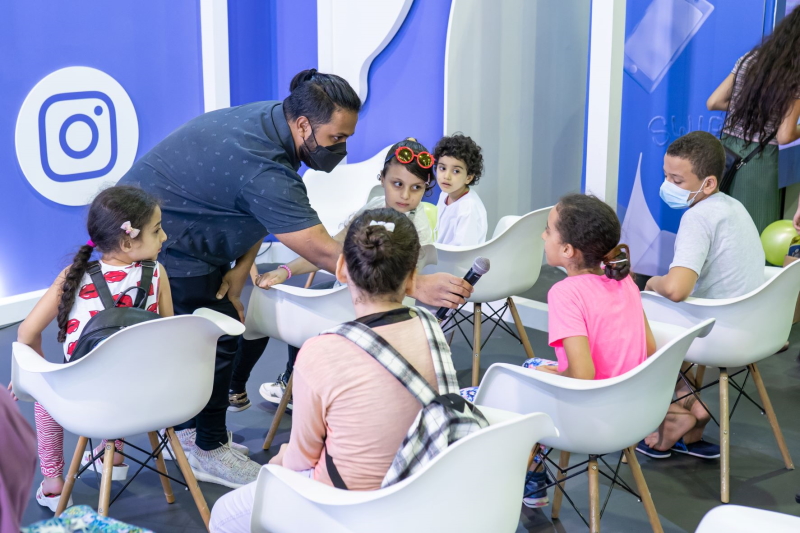 All workshop attendees received copies of a video detailing the myriad activities at SCRF, put together through a compilation of several short clips.
During the session, Thackyil also demonstrated the use of CapVut, a video editing app popular among social media users that allows them to record, add transitions, insert text, and create special effects.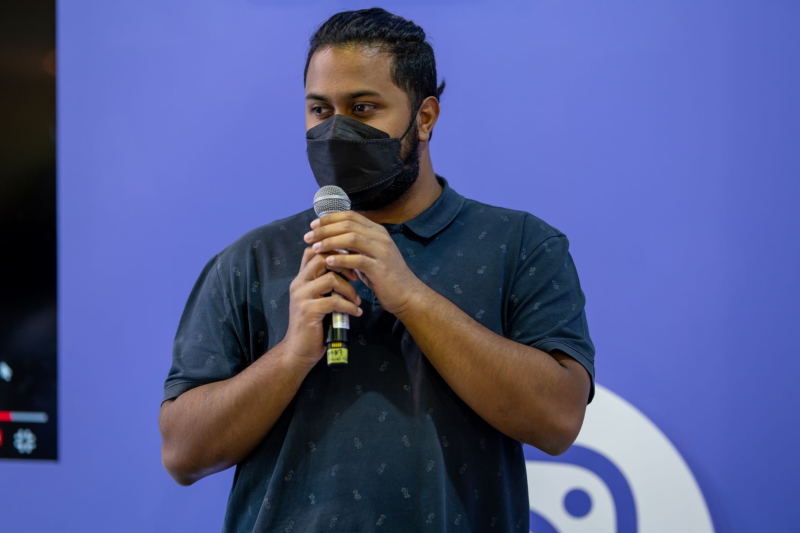 Explaining the production process of a video, he advised that the first step is to identify the video's target audience. Next, the budget must be estimated, and finally, the social media platform most appropriate for the video must be determined. For instance, Instagram and Tiktok are ideal to showcase food content, while Snapchat and Instagram are apt for fitness videos.
"Today's workshop does not define the limits of videography," Thackyil concluded. "Your imagination is unlimited, and I encourage you to use it to explore further."