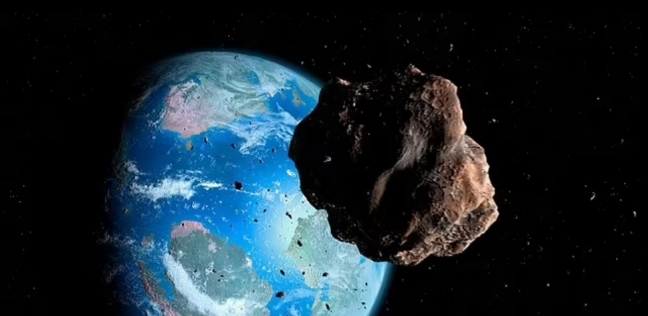 ​
Space scientists are waiting for a huge asteroid, twice the size of the Burj Khalifa in Dubai, heading towards Earth, and there is more than one way in which anyone can watch it live, as it swings in the night sky.
The asteroid, called 7335 (1989 JA), orbits the sun once every 570 days or so, sometimes very close to Earth, and will be at a point close to our planet next Friday; The rock will sway within 4 million kilometers of our planet, which is roughly 10 times the average distance between Earth and the Moon, according to Science Live.
When does the asteroid reach the closest point to Earth?
This asteroid reaches its closest point to Earth at about 2:26 UTC, that is, at exactly 4:26 Cairo time, but it will be too far to be seen with the naked eye, but someone who has a really powerful telescope may be able to spot it.
The alternative and easiest solution is that anyone can watch the asteroid as it approaches Earth directly on the "Virtual Telescope Project" site; A live broadcast will be released that monitors the movement of the asteroid, starting at 3 am on Friday morning.
The asteroid has been described by NASA as "potentially dangerous," due to its enormous size, which is 1.8 kilometers in diameter and relatively close to our planet's orbit, and is the largest asteroid to approach Earth this year, according to NASA.
The date of the return of the asteroid towards Earth again
This space rock is estimated to have a speed of about 76,000 km/h, which is 20 times faster than a bullet.
It is worth noting that the asteroid "7335 (1989 JA)" will not approach Earth until June 23, 2055, when it will come at a point farther from it than 70 times as far from the Earth from the Moon.
This asteroid is one of more than 29,000 near-Earth objects (NEOs) that NASA tracks each year. NEO refers to any astronomical object that passes within 30 million miles (48 million kilometers) of Earth's orbit.
Related