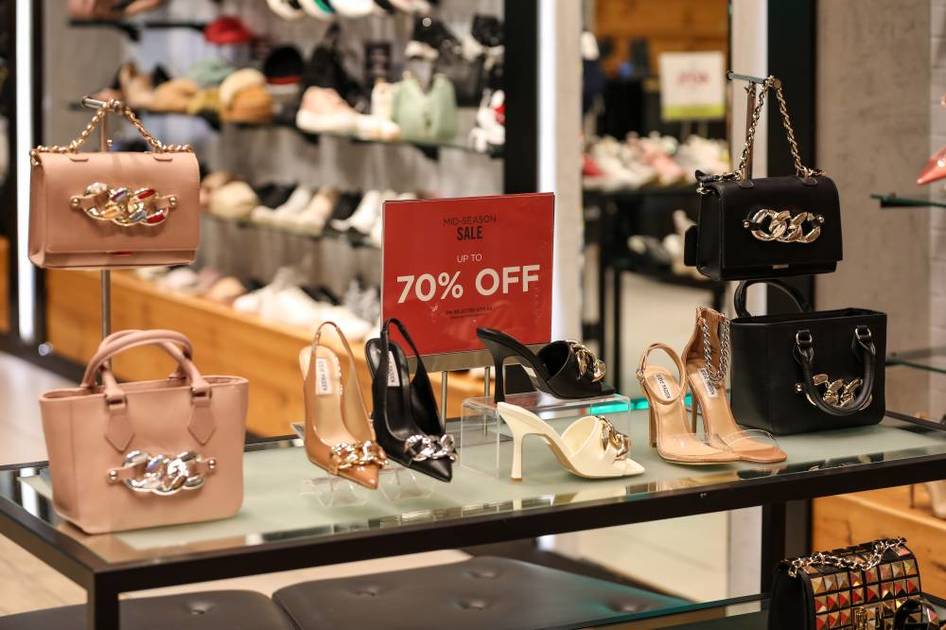 Dubai: "The Bay"
Organized by the Dubai Festivals and Retail Establishment, Dubai Summer Surprises will continue to present special events across the city during the final week of this event, which will conclude its operations next Sunday, September 4, 2022.
On the occasion of the Silver Jubilee of Dubai Summer Surprises, the city is filled with a festive atmosphere with live entertainment, fantastic promotions and discounts, hotel overnight packages and unique gastronomic experiences that will delight the whole family. And in the last week, you can enjoy an evening of continuous laughter with the theater performance "A Date with His Excellence", as well as get free tickets to attend the superhero show "PJ Mask" at Ibn Battuta Mall, and a chance to win 25 thousand dirhams with « Fantastic scholarship.
In addition, the family fun continues during the summer with shopping experiences to win a "Share Millionaire" at Majid Al Futtaim malls, a "Biggest Deal of the Year" at The Dubai Mall, as well as discounts on summer surprises. Greater Dubai in the last week of the event. You can also enjoy many activities and events at La Mer Beach, take photos at Dubai Frame and go on exciting adventures with Peppa Pig and her family in Dubai Festival City.
Entertainment offer
Don't miss the opportunity to enjoy an evening of laughs with the theatrical performance "A Date with His Excellence" at Sheikh Rashid Hall in the Dubai World Trade Center on Friday and Saturday, September 2 and 3 at 21.00.
Ibn Battuta Mall is hosting a series of family activities from 21 August to 4 September. When they spend AED 100 or more, shoppers can get free tickets to attend the "PJ Mask" show, and youngsters can play in the designated entertainment areas, choose their favorite superpowers, participate in master training and participate in other activities and workshops.
On the occasion of the back-to-school season, the "Mohohh Scholarships" campaign, from August 8 to September 4, offers anyone who spends 200 dirhams or more at Nakheel Mall's malls such as Ibn Battuta Mall and Circle Mall the opportunity to win scholarships for 10 students of all ages with a value of 25 thousand dirhams for each winner. The "Modhesh Scholarships" offer represents an opportunity for school and college students as well as those planning to attend an educational institution or academy. Please note that merchants can submit purchase receipts to the nearest customer service office for a chance to enter the draw.
Shopping offer
The SHARE Millionaire promotion continues during Dubai Summer Surprises, which gives shoppers who spend 300 dirhams at Majid Al Futtaim malls including Mall of the Emirates, City Center Mirdif, City Center Deira, City Center Al Shindagha and City Center Me'aisem a chance to win one million DEL points in the last week of surprises.
There is a chance for one lucky shopper to win one million dirhams in cash at The Dubai Mall. To enter the "Biggest Deal of the Year" draw, spend just AED 500 until 4th September for a chance to win this valuable prize. The winner will be contacted by phone, email or Instagram @thedubaimall.
Take last chance during Dubai Summer Surprises, where participating stores are offering great deals and discounts of up to 90% on top brands in fashion, cosmetics, electronics, school supplies and more, from 2nd to 4th September.
And in a new surprise from Dubai Summer Surprises, shoppers who spend 1,000 dirhams or more at one of the stores in Dubai Festival City have the opportunity to redeem 10 percent of the spend value in the form of a gift card, in addition to the opportunity to redeem 25 percent of the value of consumption for 200 shoppers per day. Shoppers also have the chance to win prizes at other participating stores and malls across Dubai.
new experiences
At La Mer you can explore the beach and enjoy delicious food or relax and watch a movie in the Roxy Cinemas. Ladies can also enjoy various water activities with the return of Ladies Night at Laguna Water Park, in addition to the exclusive All-You-Can-Eat food shows starting from 19.00 to 12.00. Emirates passengers can also take advantage of promotions at participating outlets on presentation of their boarding pass. Shoppers can also use the Summer Gourmet Guide to discover the best restaurants and cafes offering fine dining experiences in the city.
Celebrate the summer by taking the most beautiful souvenir photos next to the Dubai Frame and spend the most wonderful times with Modhesh and his girlfriend Dana for a chance to win amazing prizes until 16 September. Families can also take beautiful photos on the trampoline using augmented reality filters.
Enjoy exciting adventures with Peppa Pig and her wonderful family at Dubai Festival City through workshops, theater performances and more until 4 September. And when they spend Dhs300 or more at any of the participating stores, kids can enjoy free access to a range of fun activities and educational workshops, families can watch daily theater performances and meet Peppa and her family behind the scenes.