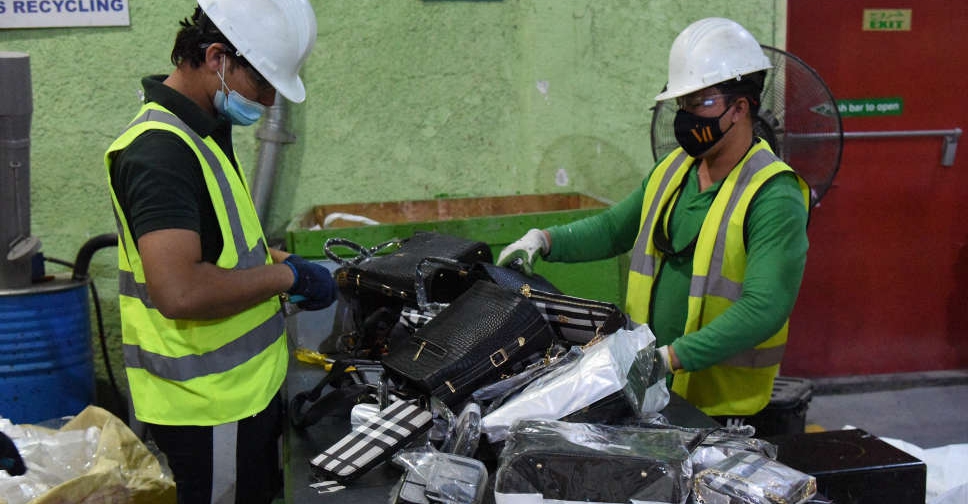 Supplied
Counterfeit products worth an estimated AED 1.4 million have been recycled by Dubai Customs.
As many as 23,000 items replicating various international brands have been given a new lease of life as part of efforts to help brand owners get rid of copied products, and protect the environment.
The goods included handbags, watches, accessories and clothes.
The recycling process was carried out in the presence of representatives of the diplomatic missions of the US, the UK and Switzerland.
Yousef Ozair Mubarak, Director of IPR Department at Dubai Customs pointed out that its cooperation with brand owners is not limited to recycling counterfeit goods.
He said the Department also ensures their engagement and participation in workshops organised internally to teach inspectors and customs officers about the latest methods used in counterfeiting.