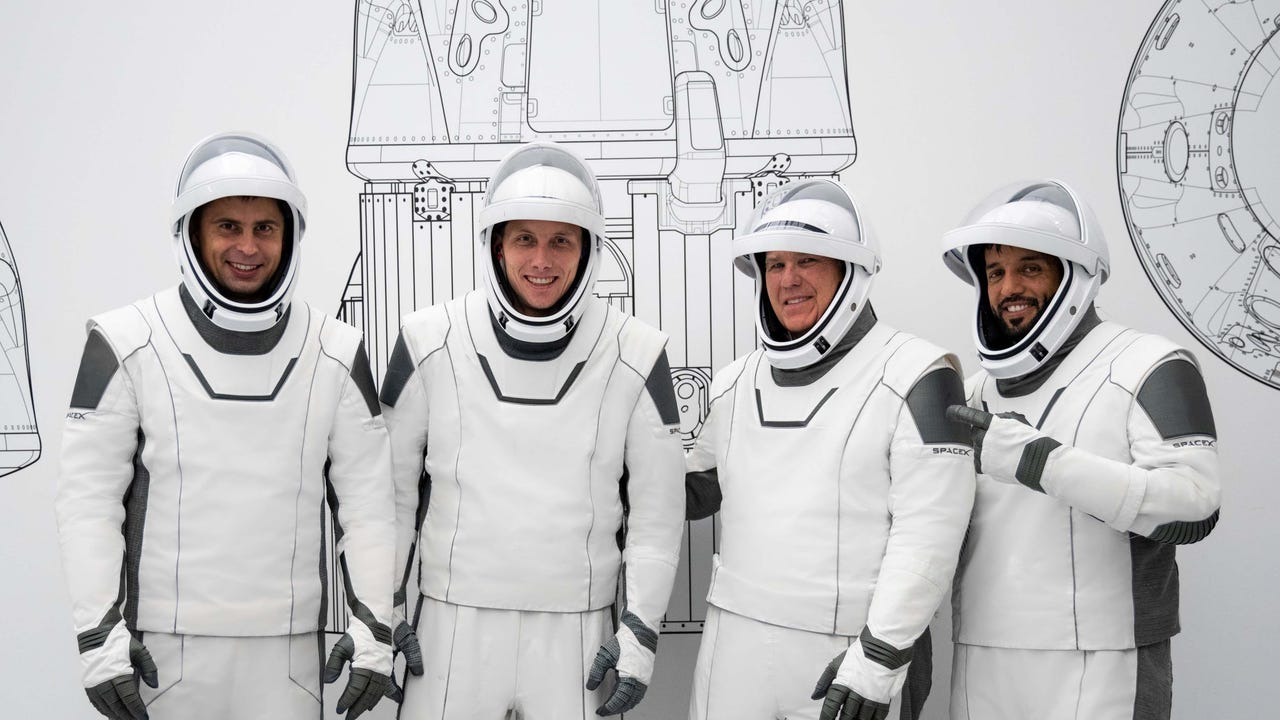 LAKE MARY, Fla. – The countdown is on! NASA and SpaceX are preparing for the next crewed mission to the International Space Station (ISS).
The Crew-6 mission team will launch from the Kennedy Space Center Complex at Cape Canaveral on Sunday, Feb. 26. FOX 35 News will carry the launch live on TV and stream it here and on our news app.
It will be the sixth mission in the partnership between NASA and SpaceX. The astronauts will re-stock supplies on the ISS and work alongside Russian cosmonauts conducting experiments for six months.
This mission includes two NASA astronauts, a Russian cosmonaut, and an astronaut from the United Arab Emirates. They met with reporters at the Johnson Space Center near Houston Wednesday.
Pilot Woody Hoburg hopes this mission will inspire future astronauts.
"I truly think we are living in the most exciting of times, and we need lots of help! So to any young engineering students out there, we really need your assistance for the next decade of human space flight," Hoburg said.
This will be his first trip to space.
It will also be Mission Specialist Sultan Alneyadi's first time in space. He's an astronaut from the UAE. Mission Specialist Roscosmos cosmonaut Andrey Fedyaev will also be taking his maiden mission into space.
NASA astronaut and spacecraft commander Stephen Bowen is a veteran of three space shuttle missions. Bowen has spent more than 40 days in space during his career. He's responsible for all aspects of the Crew-6 mission and will serve as a flight engineer once aboard the ISS.