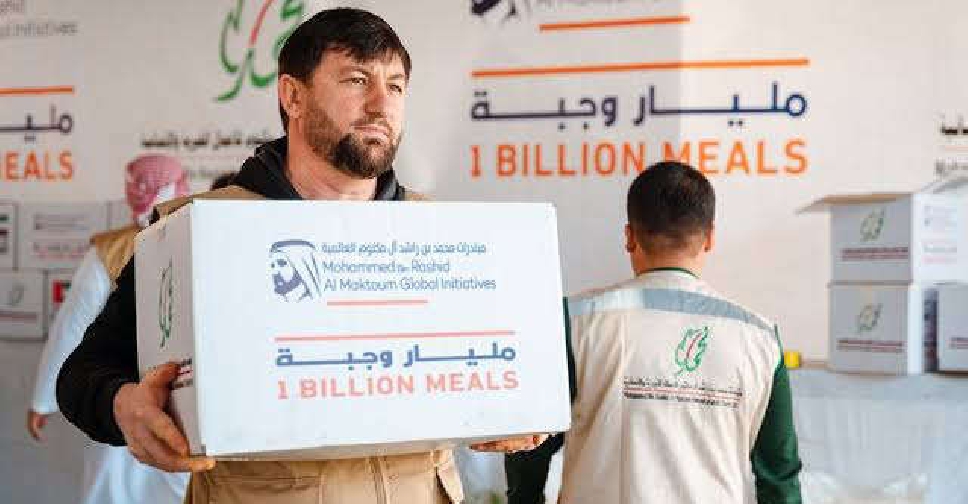 OneBillionMeals via Twitter
'Giving Challenge' has been launched in partnership with smart crowdfunding platform YallaGive, with the participation of more than 105 government entities, companies, schools, individuals and educational institutions in the UAE.
It's in support of the 1 Billion Meals initiative, which is being organised by Mohammed bin Rashid Al Maktoum Global Initiatives (MBRGI), to provide food aid to the needy in 50 countries during the Holy Month of Ramadan
Giving Challenge provides a competitive angle for employees, students and individuals in support of the 1 Billion Meals initiative.
Through the YallaGive platform, a portfolio is allocated to each participating institution, company or school, and challenge participants will be able to donate by choosing any amount they specify to contribute to their portfolio's total.
The platform also allows each institution or company to set a specific fundraising goal – such as AED200,000 – and create a community-minded approach to achieving their humanitarian goals.
The 1 Billion Meals initiative is organised by MBRGI, in cooperation with the United Nations' World Food Programme (WFP), the Mohammed bin Rashid Al Maktoum Humanitarian and Charity Establishment (MBRCH), the Food Banking Regional Network (FBRN), and local humanitarian and charity institutions in beneficiary countries.
52 million people in the MENA region suffer from hunger or malnutrition, the majority are women and children.

Contribute to helping underprivileged families by donating today!#unitednations #UNHCR #Ukraine #helpukraine #refugees #withrefugees #assistance #support #help #nato pic.twitter.com/CS5aANSjs8

— One Billion Meals (@OneBillionMeals) April 10, 2022
More from UAE