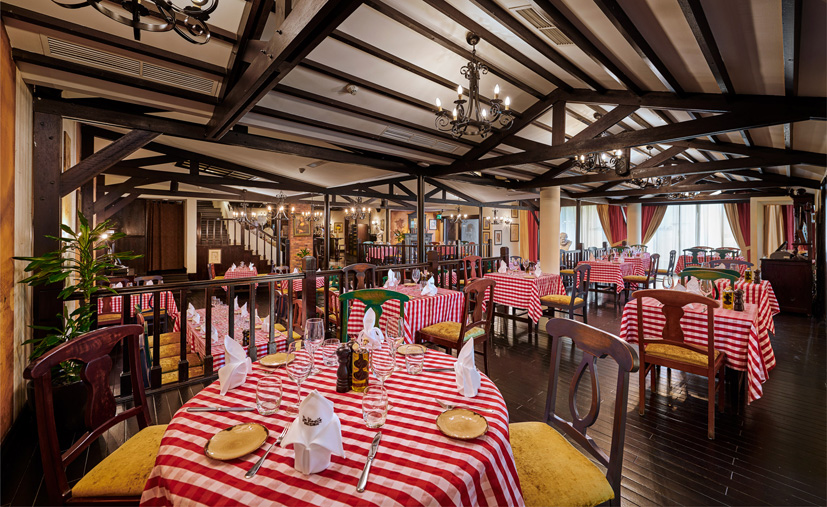 with great deals
Mark your calendar and make sure to attend the party on 28 May 2022 from 7pm till midnight at the Millennium Airport Hotel Dubai as the award-winning Italian restaurant Da Vinci's reaches its more than 3 decades anniversary.
Da Vinci's is one of Dubai's very first and finest Italian restaurants launched in 1989 offering authentic home-style Italian fare. The outlet received numerous prestigious awards making its all-time favorite by everyone. Thirty-three years on, and the formula for success remains unchanged.
Simon Moore, General Manager of the Millennium Airport Hotel Dubai said, "For 33 years, our aim is always the same – to provide excellent food and high-quality service to our guests. We are very grateful for the amazing people who've dined and worked with us for the past 33 years and specially to all of our repeat guests who never get tired of visiting us. This is the reason why we love what we do and it is our privilege to keep serving them of the food they love for many years. This kind of achievement makes us very proud to celebrate our success."
As you enter Da Vinci's, it takes you on a culinary journey like you are in Italy. The outlet offers variety of signature pizzas, pasta and extensive selection of beverages in a nice ambiance that combines a classic and enticing Italian style. During the celebration, Da Vinci's offers 33% discount on regular a'la carte or avail AED 33 only for some selected food items. Resident band will also perform throughout the evening for extra party vibes.
For inquiry or table reservations, please contact 04 702 8888 or 04 702 8811. For more hotel information, visit https://www.millenniumhotels.com/en/dubai/millennium-airport-hotel-dubai/