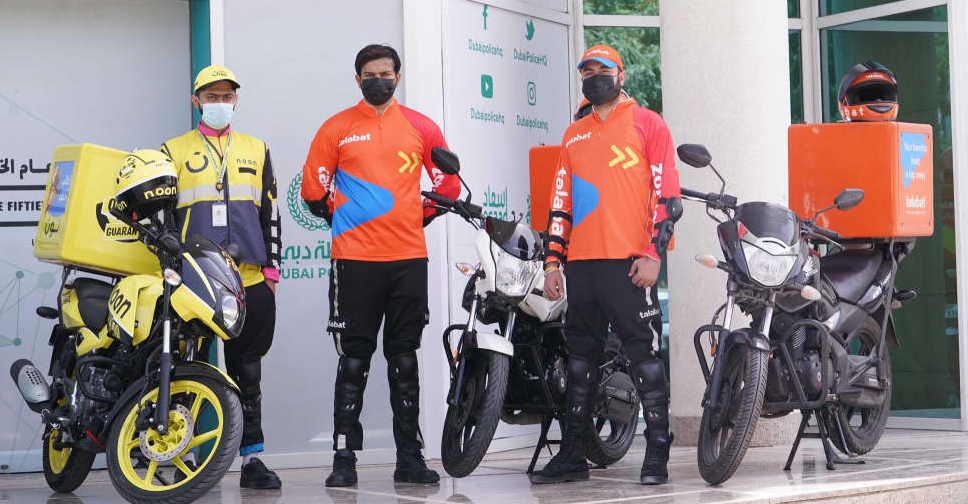 Supplied (Dubai Police)
More than 20,300 fines were issued to delivery motorbike riders in Dubai last year for violating traffic rules, while 880 bikes were seized.
The most common violations reported were overtaking from the hard shoulder, stopping on the sidewalk, incorrect parking and lane indiscipline.
The details were revealed at a joint press conference by Dubai Police and the Roads and Transport Authority (RTA), who are launching a series of awareness campaigns targeted at delivery bikers and companies providing delivery services.
Officials emphasised the importance of following traffic rules and driving with caution in order to avoid accidents.
They also pointed out how the public can register complaints and report reckless drivers through the 'We Are All Police' service or the 'Police Eye' service on the smart application of Dubai Police.
#أخبار | شرطة دبي وهيئة الطرق والمواصلات تطلقان مبادرات توعوية لقطاع خدمة توصيل الطلبات

التفاصيل: https://t.co/r1ycNI3uIr#أمنكم_سعادتنا⁩@rta_dubai pic.twitter.com/HLyGSI4cEH

— Dubai Policeشرطة دبي (@DubaiPoliceHQ) March 24, 2022