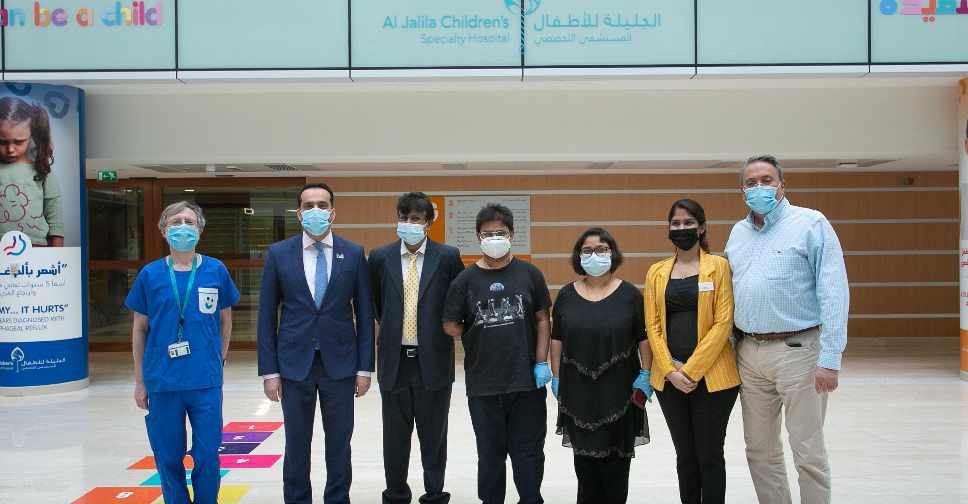 WAM (File photo)
An education drive to highlight health issues related to kidney disease has been launched by Dubai Health Authority (DHA).
Initiated to mark World Kidney Day on March 10, it aims to develop community awareness on kidney diseases and enhance public understanding of organ donation.
It will show how organ donation can dramatically improve the health of patients with organ failure and, in some instances, save their lives.
The Authority's campaign will offer information on the three medical centres accredited for kidney transplantation in Dubai – Dubai Hospital, Al Jalila Children's Specialty Hospital, and Mediclinic City Hospital.
Equipped with state-of-the-art facilities featuring the latest technologies, the centres are staffed with highly-specialised doctors in nephrology, urology, transplant surgery, and kidney transplantation.
The initiative also aims to encourage people to voluntarily register for organ donation. Patients with kidney failure can receive a donation from a living or deceased donor, and although receiving a donation from a living donor can work as a solution, many patients end up being placed on a transplant waiting list due to the lack of a matching donor from their relatives, the DHA said, noting the UAE is working on further developing its paired kidney exchange programme.
The Authority said that everyone can register at https://mohap.gov.ae/en/services/social/organ-donation.
The DHA stressed that one donor has the potential to save up to eight people's lives.
The full campaign's organised in collaboration with DHA's various partners, including the Mohammed Bin Rashid University of Medicine and Health Sciences, Mediclinic City Hospital and Al Jalila Children's Specialty Hospital.
Your kidney performs many essential tasks to keep you healthy and to keep your body balanced.
These are golden tips to keep your kidneys healthy.

Read more:https://t.co/R0pQzWviCv #WorldKidneyDay pic.twitter.com/ruBUcQnkvF

— هيئة الصحة بدبي (@DHA_Dubai) March 9, 2022