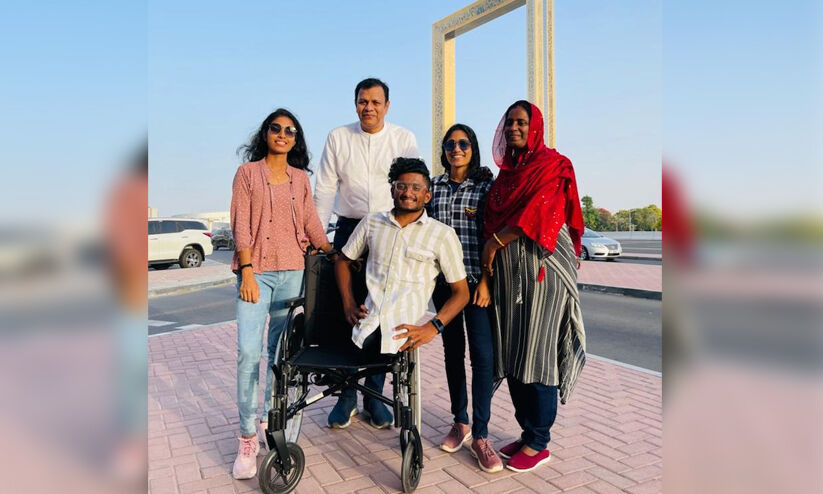 Dubai: Don't you remember Alif? Alif Muhammad, who was born without the influence of both legs, but flutters on the wings of his friends. We will never forget the picture of Archana and Arya walking towards the classroom carrying Alif on their shoulders in the courtyard of the campus.
A trip through the city of Dubai, one of Alif's greatest desires, and a selfie in front of the Burj Khalifa have become a reality. He is accompanied by the viral Arya, Archana and Alif's mother Zeenat.
The image of Arya and Archana carrying Alif instead of paralyzed legs was much discussed. In an interview with Hit FM Radio, Alif expressed his desire to see Dubai. This is the focus of the Smart‌ Travel MD. It was Afi Ahmad who brought them to Dubai at all costs.
They will stay in the UAE for six days. The previous day, the Burj Khalifa had arrived in front and in the Dubai frame. They are busy visiting many places and cities including Musandam Yatra, City Tour and Desert Safari. Afi Ahmad said 50 people were taken with them to see the Musandam for free.
Related