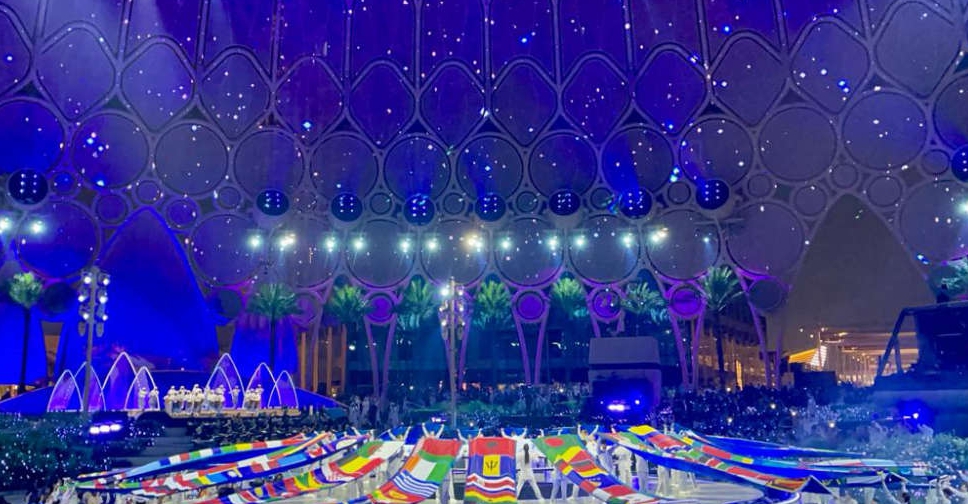 Dubai Media Office
Pop star Christina Aguilera, singer Norah Jones and celebrated cellist Yo-Yo Ma took to the stage at the iconic Al Wasl Dome for the spectacular Expo 2020 Dubai closing ceremony on Thursday.
They joined more than 400 professionals and volunteers from 56 different countries for the stunning farewell.
The young Emirati girl from the Opening Ceremony took the audience on another compelling journey, celebrating six historic months at Al Wasl Plaza. For 182 days, she has grown, learned and connected with people from around the world – what remains is the final step before she awakens to her full potential.
Forty members of a UAE-based children's choir also performed Ishy Bilady, the National Anthem of the UAE, along with the all-women Firdaus Orchestra, while the Expo 2020 World String Ensemble, a group of 16 talented international musicians also put up a brilliant piece.
The celebrations will continue throughout the night, with Grammy-winning Yo-Yo Ma taking to the stage at Dubai Millennium Amphitheatre from 8:45 pm; Norah Jones at the Jubilee Stage from 9:00 pm; and Christina Aguilera from 10:45 pm.
More fireworks shows are planned for midnight and 3:00 am.

More from UAE