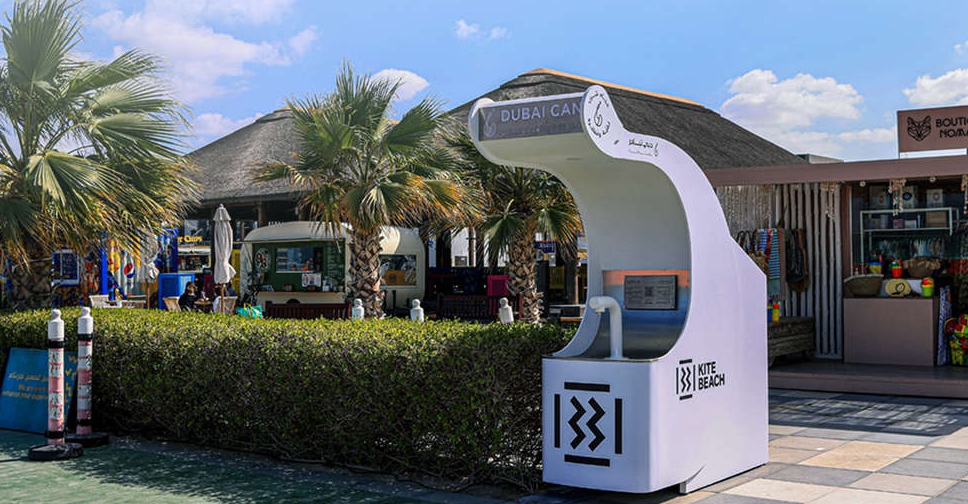 @DubaiCan/ Instagram
The 'Dubai Can' sustainability campaign has helped reduce the usage of the equivalent of more than 234,000 500ml single-use plastic water bottles.
Since its launch on February 15, over 117,000 litres of water have been consumed from Dubai Can water fountains across the city.
Five new water fountains have also been unveiled at popular destinations and public parks to coincide with World Water Day, taking the total number of Dubai Can water fountains in operation to 39.
The new fountains have been installed at Jumeirah 2 beach and Sunset Beach, JBR, as well as Al Safa Park and Mushrif National Park.
Dubai Can is now well on track to meet the pledge of installing more than 50 fountains across the city by December 2022 which will further highlight the emirate's position as a global liveability hub, in line with the Dubai 2040 Urban Master Plan.
The initiative was launched by Dubai's Crown Prince His Highness Sheikh Hamdan bin Mohammed bin Rashid Al Maktoum, encouraging residents, visitors and businesses to actively reduce the usage of single-use plastic water bottles.
The campaign recently welcomed on board three new sponsors including Adventure HQ, RTA, Dubai Islamic Bank and PwC, each of which join over 500+ citywide establishments in driving forward the initiative to further enhance Dubai's position as a leading sustainable destination.
Dubai Can motivates communities, businesses, residents and visitors to undertake simple changes such as using refillable water bottles and public water stations and installing water filters in their homes, offices and schools.
حقّقت مبادرة "#دبي_تبادر" للاستدامة، التي أطلقها سمو الشيخ حمدان بن محمد بن راشد آل مكتوم، في منتصف فبراير من العام الجاري نتائج إيجابية واعدة بالتزامن مع الاحتفال باليوم العالمي للمياه الذي يصادف 22 مارس من كل عام.https://t.co/jDL8Fwjhge pic.twitter.com/67tKdziqRl

— Dubai Media Office (@DXBMediaOffice) March 23, 2022