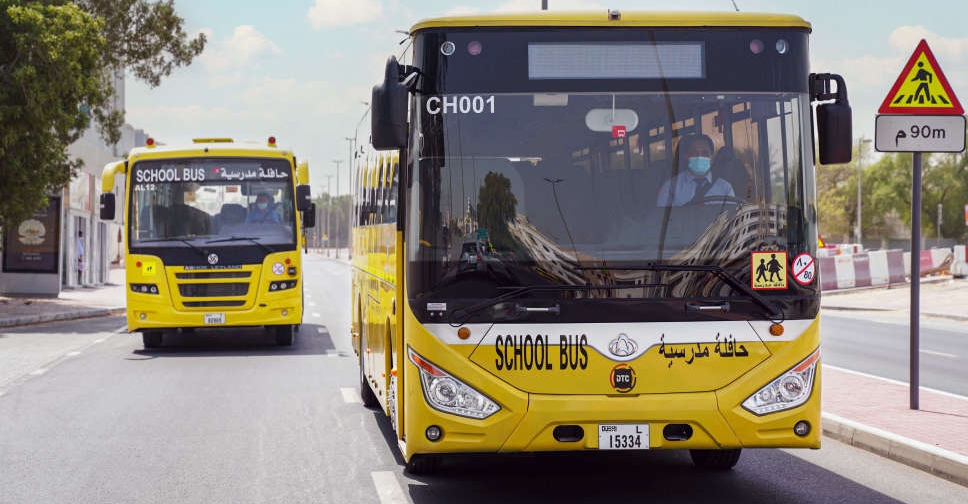 Supplied
Dubai's Roads and Transport Authority (RTA) said its school transport services division is well-prepared for the start of the new academic year.
Buses equipped with advanced technologies and safety standards are fully ready to cater to the needs of more than 24,000 students across the emirate.
According to the Dubai Taxi Corporation (DTC), all of its school buses are fitted with surveillance cameras and sensors to ensure that no student is left behind on any bus.
The vehicles feature emergency notification systems synchronised with the control centre, in addition to GPS tracking systems for boarding and disembarkation locations of students, and an identification system using RFID technology.
Buses are also fitted with a system for self-extinguishing engine fires compatible with the highest standards of quality and safety.
The DTC added that its bus drivers and supervisors go through intensive training programmes on safe and responsible driving practices.
They are also trained on coping with emergency situations and delivering first aid.
Educational institutions and parents can register students and update their information via DTC's website and through the 'DTC School Bus' app.
The new academic year gets underway at the end of this month.
That to make DTC the first choice for school transport services as it fits with the strategic objectives directed at bringing about a positive impact on the community and accordingly enhancing the profile of Dubai as one of the happiest cities in the world.

— RTA (@rta_dubai) August 17, 2022

More from Local News