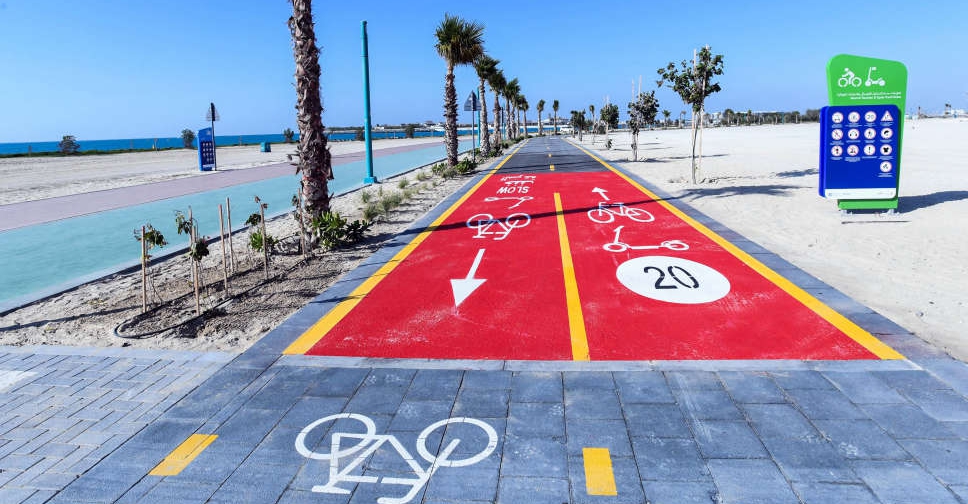 Supplied
As many as 38,102 permits were issued for e-scooter riders in Dubai during the first three months since the launch of an online registration system on April 28.
According to the Roads and Transport Authority (RTA), 41 per cent of the permits (15,807) were issued to riders aged between 30 and 40, while the 20-30 age group accounted for 14,576 permits and 1,570 permits were given to those under the age of 20.
People across 149 different nationalities have obtained a permit, with Filipinos accounting for the bulk (15,502 permits), followed by Indians (8,006) and Pakistanis (3,840).
The RTA also added that 29 per cent of the permit holders were tourists and visitors to Dubai.
#RTA has issued 38,102 permits for riding e-scooters during the first three months of the free online registration platform launch on RTA's website on April 28th, 2022. The daily average number of permits issued clocked at 423 permits.https://t.co/6pqh6VIL3f pic.twitter.com/1O2DjU0cnp

— RTA (@rta_dubai) August 11, 2022
Obtaining a free permit requires passing an awareness course run via the RTA's website, and applicants must be at least 16 years old.
Permits are not required for riders who hold a valid UAE or international driving licence.
The training course includes lessons about the technical specifications and standards of e-scooters, obligations of riders and districts where the use of e-scooters are permitted.
The course also briefs users about traffic signs and relevant symbols.
It is mandatory to obtain permits for those using shared or individual e-scooters on designated streets.
However, the permits are not mandatory for riding in places other than streets, such as cycling tracks or pavements designated by the RTA.
RTA calls on all individuals to comply with the regulations of riding e-scooters in designated places.

— RTA (@rta_dubai) August 11, 2022
These regulations include wearing protective helmets and safety jackets, avoiding using mobile phones, clearing the streets before entering, avoiding entering pedestrian zones, and fitting e-scooters with reflective signs to maintain the security of users and other road users.

— RTA (@rta_dubai) August 11, 2022