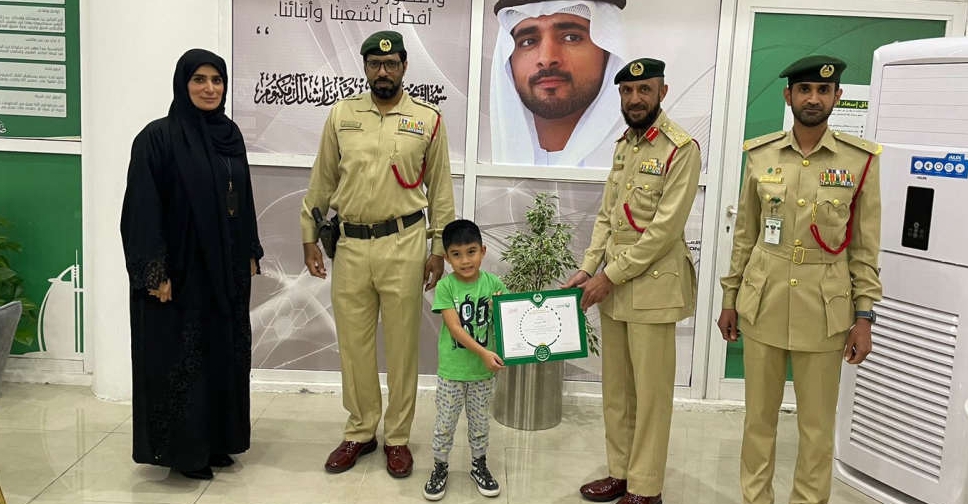 Supplied: Dubai Police
A five-year-old boy has been honoured by Dubai Police for his honesty in handing over AED4,000 in cash that he found.
The Al Qusais Police Station gave Nigel Ners, from the Philippines, a certificate of appreciation to recognise the importance of collaboration between the community and police.
It's part of the Dubai Police's efforts to reinforce the concept of community partnership and individual responsibility.
Nigel's father thanked the Al Qusais Police Station for this initiative and expressed that this honour gives his son and the family great pride and joy.