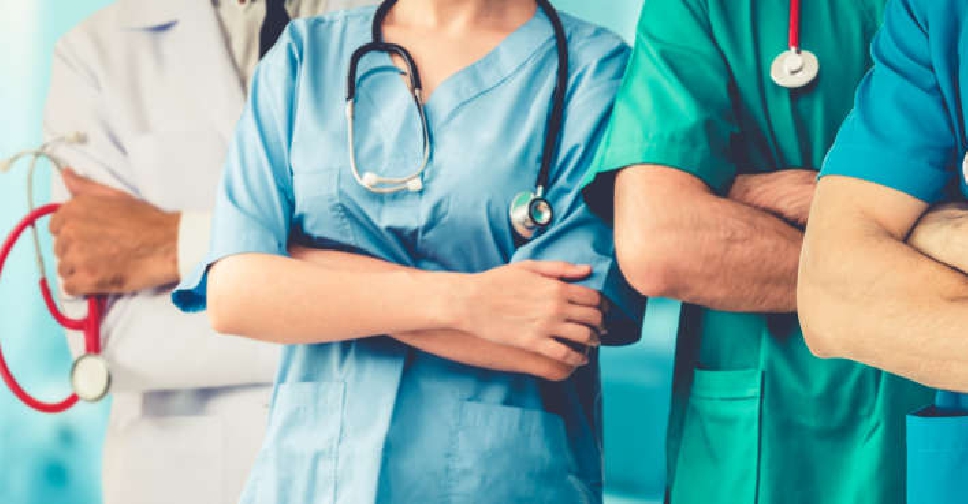 File picture
Dubai has witnessed a 45 per cent growth in private medical facilities over the past five years, while the number of licensed medical practitioners has risen 61 per cent.
According to the Dubai Health Authority's (DHA) latest statistics, the emirate has 4,482 private medical facilities as of 2022.
These facilities provide care across a range of medical specialities and sub-specialities, and are conveniently located throughout the emirate to ensure easy access for community members and an increasing number of medical tourists coming to Dubai.
Along with the growth in the number of healthcare facilities, Dubai has also witnessed a substantial increase in licensed medical professionals to reach 55,208 in 2022.
"The ease of processes, investment support, Dubai's location, state-of-the-art infrastructure, and the emirate's forward-thinking approach have contributed to the growth of high-quality multinational and specialised facilities in the city," said Dr. Marwan Al Mulla, CEO of the DHA's Health Regulation Sector.
"The DHA's projections for 2023 and beyond estimate growth of 10-15% for medical professionals and 3-6% for facilities," he added.
According to official statistics released by @DHA_Dubai for 2022, the emirate boasts an impressive 4,482 medical facilities across the private sector, a 45% growth in five years. https://t.co/YzJGiiGAvv pic.twitter.com/K5ie1gpzsS

— Dubai Media Office (@DXBMediaOffice) January 23, 2023
A range of healthcare facilities
Dubai's private health facilities include 56 hospitals, 57 day-care surgery centres, 59 diagnostic centres, 21 specialised centres for people of determination, and 1,566 specialised outpatient clinics.
The facilities also include 417 school clinics, 154 home healthcare agencies, nine fertility centres, six dialysis centres, three cord blood and stem cell centres, a gastrointestinal endoscopy centre, 49 dental laboratories, 17 telehealth centres, four patient transfer service centres, 57 facilities for traditional, complementary and alternative medicine, 1,353 pharmaceutical facilities, 17 medicine storage facilities, and 410 optical centres.
These facilities offer a wide range of medical services, including advanced diagnostic procedures, specialised treatments, and surgical procedures.
Many private hospitals in Dubai are accredited by international bodies such as the Joint Commission International (JCI) and the International Organization for Standardization (ISO), ensuring they meet the highest quality and patient safety standards.
Dubai's healthcare infrastructure includes several specialised medical centres that provide expert care for specific medical conditions.
For example, the Dubai Diabetes Centre provides comprehensive care for patients with diabetes, while the Dubai Cancer Centre offers specialised treatment for cancer patients.
Additionally, Dubai is home to several leading research centres, such as the Dubai Genomics Centre, which focuses on genetic research and personalised medicine.
Dubai's healthcare infrastructure also includes many telemedicine services enabling patients to consult with doctors remotely. This increases the accessibility of healthcare services and can be especially useful for people who live in remote areas or have mobility issues.
Setting new benchmarks in medical tourism
According to the latest Medical Tourism Index, Dubai ranks No. 1 in the Middle East and North Africa and No. 6 in the world for medical tourism, with the city ranking No. 5 globally on the sub-index of Quality of Facilities & Services.
Dubai's emergence as a significant player in the private healthcare sector is driven by its high standards and regulations, making it a popular destination for medical tourism thanks to high-quality healthcare.
Before licensing a facility, the DHA considers several important factors, including healthcare standards and processes, quality and diversity of health services, treatment methods, equipment and modern technology to ensure the provision of high-quality, specialised accessible care for community members and medical tourists alike.