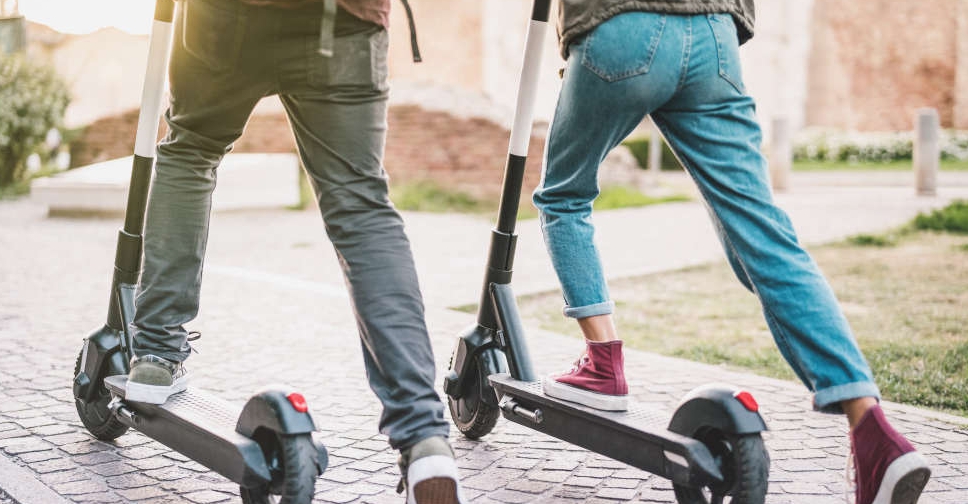 Envato (Illustration)
You will need a licence to ride electric scooters and bikes in Dubai.
It'll be issued by the Roads and Transport Authority (RTA) for those aged 16 and above.
That's according to a resolution issued by His Highness Sheikh Hamdan bin Mohammed bin Rashid Al Maktoum, Dubai Crown Prince and Chairman of The Executive Council of Dubai.
All bikers must wear safety gear, and ensure lights, brakes and tyres are in good condition.
Cyclists below 12 years must be accompanied by an adult cyclist, while pillion riders are not permitted on bicycles and electric bikes unless there's a provision for it.
All bikers must ride only on designated cycling tracks, and park in specified areas.
According to the resolution, bikers must be on the right side of the road, and give hand signals while changing lanes.
The size of the bike should be proportionate to the size of its rider, and modifications to the bike are not permitted.
Riders must not "hook their bikes to a vehicle" while riding.
FINES
Penalties and fines await those who fail to follow the rules. It will include confiscation of the bike for 30 days in case of repeat violations within a year of the first violation and riding bans for specific periods.
In case the violation is committed by someone under the age of 18, his or her parent or legal guardian will be responsible for paying the fine.
Failure to pay the fine will lead to confiscation of the bike.
Violators can dispute fines or penalties within 30 days of the date of notification through a written grievance addressed to the Director General, Chairman of the Board of Executive Directors of the RTA.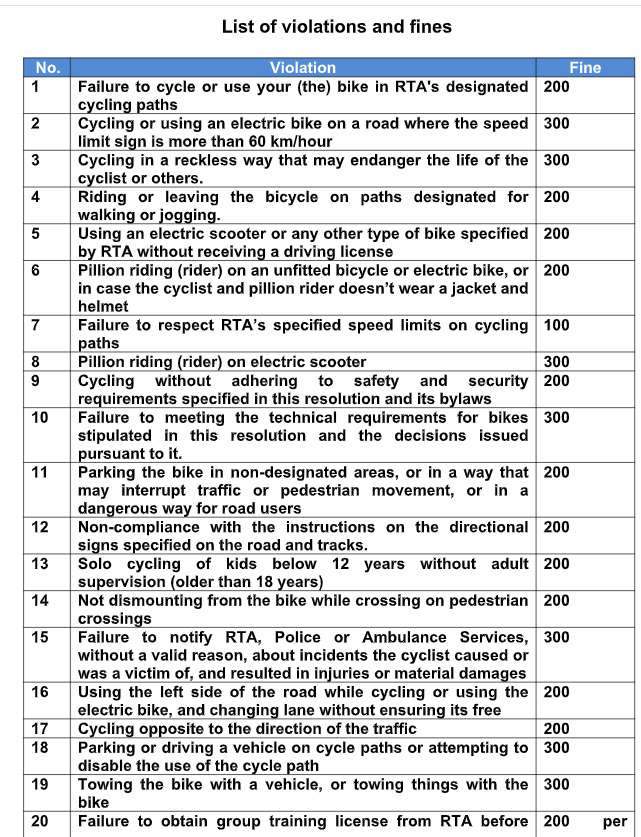 GROUP CYCLING
Those conducting cycling training for groups (of more than four) must get RTA approval.
They should also notify the Dubai Police, Dubai Sports Council, UAE Cycling Federation, and Dubai Corporation for Ambulance Services about safety vehicles that accompany the cyclists.
The Resolution is effective from the date of its publication in the Official Gazette.