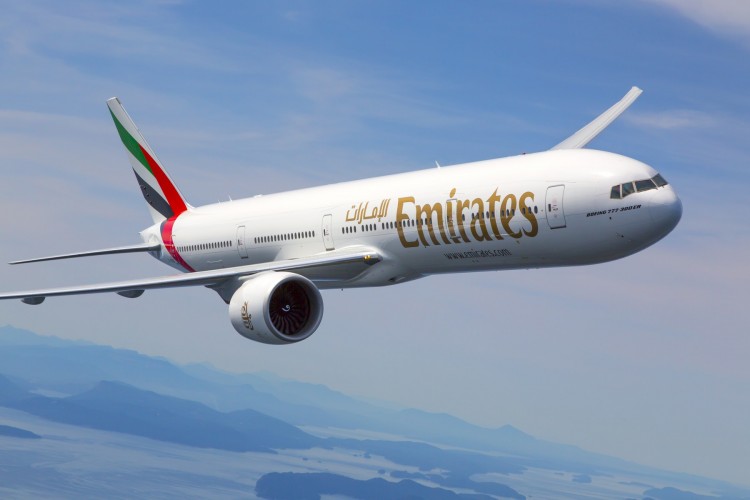 Emirates has successfully completed the ground engine testing for one of its planes using fully sustainable aviation fuel.
The testing was needed to demonstrate the capability of the engine to fully run on the specially blended fuel without affecting its performance,
The results will now pave the way for the airline's first experimental test flight fully using the fuel in one engine, which is due for take-off this week.
Sustainable air fuel (SAF) reduces carbon emissions over the fuel's life cycle by up to 80 percent.
The ground engine testing was for one of its GE90 engines on a Boeing 777-300ER at the state-of-the-art Emirates Engineering Centre in Dubai.
At the Dubai Airshow 2021, Emirates, GE Aerospace and Boeing signed a Memorandum of Understanding (MoU) to develop a programme for conducting a test flight fully using SAF on an Emirates 777-300ER powered by GE90 engines.
Emirates has long been a supporter of industry and government efforts to encourage the development of the SAF industry, and regularly participates in initiatives to contribute to SAF deployment.
The airline is on the Steering Committee of the World Economic Forum's (WEF) Clean Skies for Tomorrow initiative, which seeks to promote SAF deployment worldwide.

More from UAE