Privilèges • Services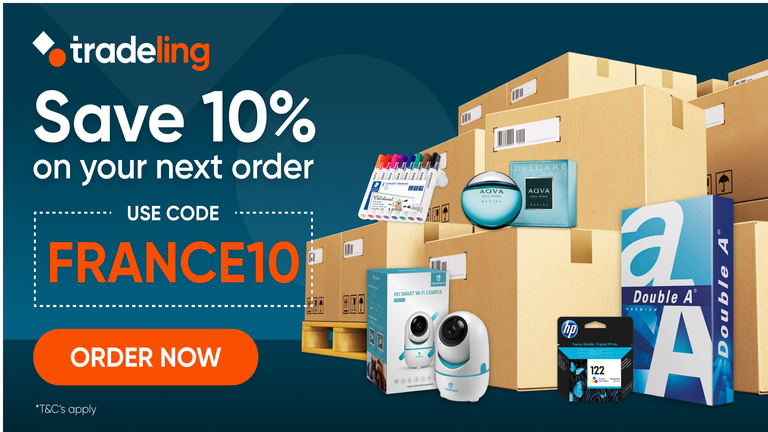 Enjoy 10% discount on the next order for your business.
CCI France UAE and Tradeling have signed a partnership agreement. This gives CCI France UAEmembers many benefits when using Tradeling to buy or sell supplies for their business.
We're excited to announce that for the next month CCI France UAE members will receive a 10% discount (up to AED 7500) on their next order.
Simply register as a buyer on tradeling.com and use promo code FRANCE10 at checkout.