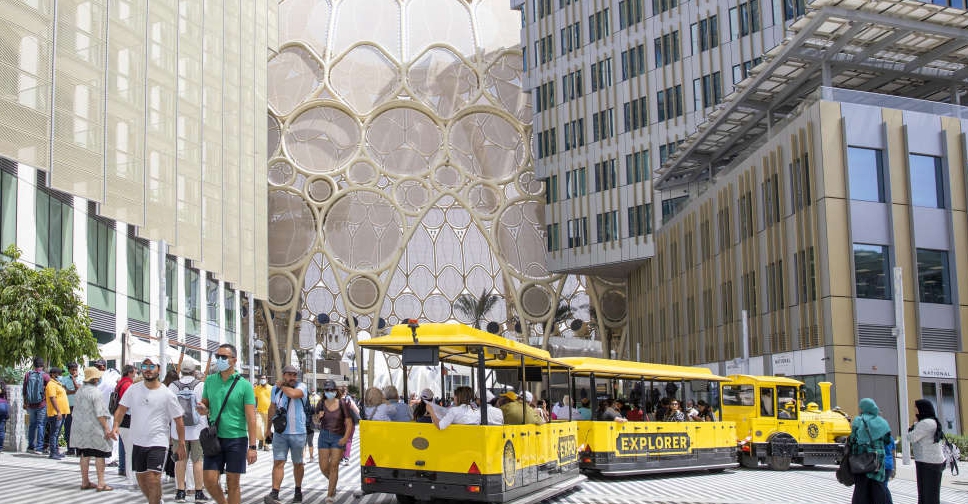 Supplied
Expo 2020 Dubai recorded more than one million visits between Friday and Sunday as the public said their final goodbyes to the "world's greatest show".
Organisers said it turned out to be the busiest weekend since Expo 2020 Dubai officially opened its doors in October last year.
The visitor numbers, which touched nearly 22.9 million, are set to soar further and surpass the 25-million target as more people flock to the site in the final three days.
Despite the challenges of the COVID-19 pandemic, the first World Expo in the region has achieved the target range – 22.9 million to 25.4 million visits – set out in the registration dossier in 2015.
Speaking exclusively on Dubai Eye 103.8's The Agenda, Sconaid McGeehan from the Expo 2020 communications team, recommended visitors to head early and use public transport.
The closing ceremony on March 31 promises to be a historic one, complete with fireworks, air shows and world-class performers.
The UAE Air Force's Fursan Al Emarat aerobatics team will kick-off the celebrations, before Expo hands the baton to the next generation, with a youth-focused ceremony that will see music icons Christina Aguilera, Norah Jones and Yo-Yo Ma light up the iconic Al Wasl dome with their performances.
Also taking the stage will be the Expo 2020 World String Ensemble and talented Italian pianist Eleonora Constantini.
Visitors will also be able to watch on more than 20 giant screens across the site, including at the Jubilee Stage, Dubai Millennium Amphitheatre, Festival Garden and various Country Pavilions.
During the ceremony, Sheikh Nahayan Mabarak Al Nahayan, UAE Minister of Tolerance and Coexistence and Commissioner General of Expo 2020 Dubai, will hand the BIE flag to representatives of Expo 2025 Osaka.
Celebrations will continue throughout the night, with spectacular firework displays at midnight and 3:00 am.
Sconaid McGeehan said the sprawling Expo 2020 Dubai site is all geared up to welcome the world on the final night.