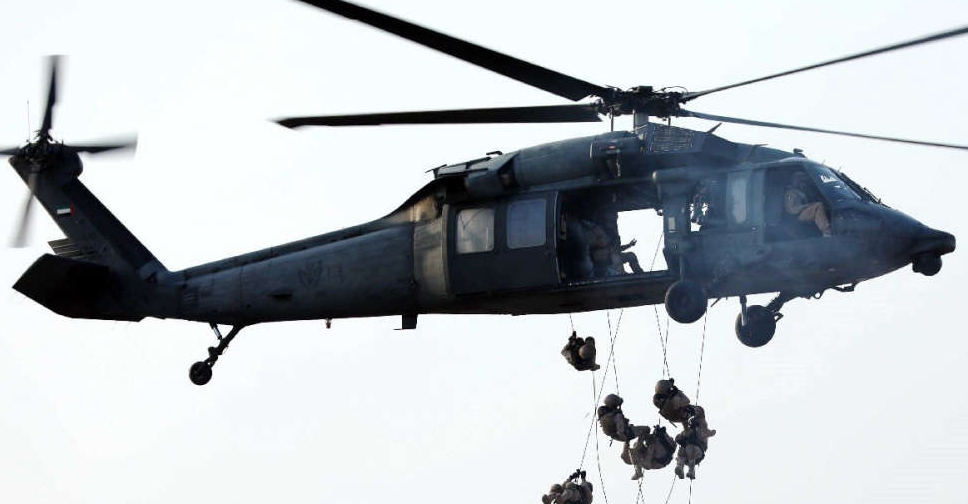 WAM
The UAE's Ministry of Defence is gearing up to hold the 'Union Fortress 8' military parade at Expo 2020 Dubai, in March.
It aims to highlight the role of the country's armed forces in securing the nation and its people .
The event will be preceded by exceptional military showcases, cavalry shows and performances by music bands that will be open to the public.
The ministry is encouraging people to come and view the shows that will take place in February (every Friday at 4:30 pm).
Ministry of Defense
Preparations for the "Union Fortress 8" begins in Dubai.
The Ministry of Defense invites visitors of Expo 2020 and the public to the "Union Fortress 8" and catch the performances by the band and cavalry shows every Friday at 4:30pm. pic.twitter.com/WQ8i0zMxtK

— UnionFortress8 (@unionfortress) January 31, 2022
Stand at attention: Union Fortress 8 is scheduled for March at Expo 2020 Dubai, preceded by exceptional military showcases (including a 70 music bands and cavalry shows) pic.twitter.com/CwnHJCQMLi

— Expo 2020 Dubai (@expo2020dubai) January 31, 2022
at Ghaf Avenue, with two steps (at the Jubilee Park and Al Forsan Park) along the way.
📆4, 11, 18, and 25 February
⏰16:30#Expo2020 #Dubai @unionfortress @modgovae

— Expo 2020 Dubai (@expo2020dubai) January 31, 2022