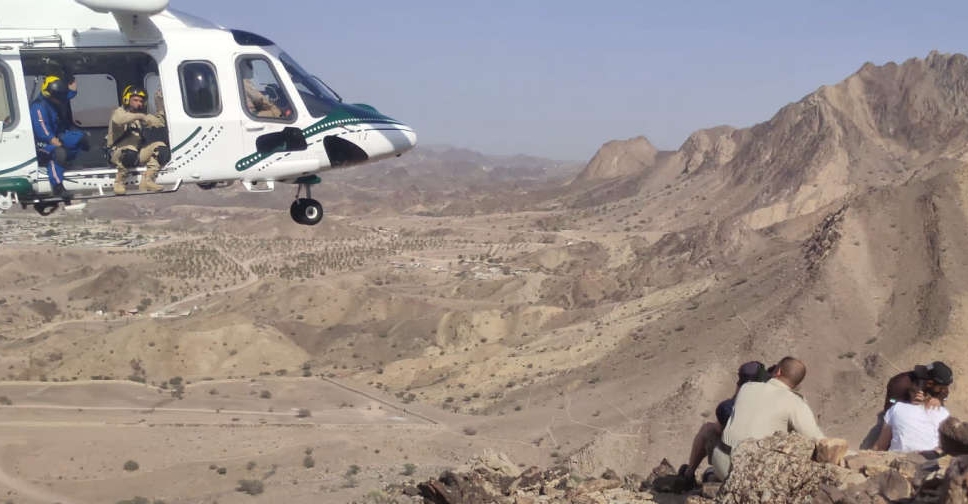 Dubai Police
Teams from Dubai Police rushed into action to rescue two trekkers after they lost their way scaling a mountainous area in Hatta.
Officials said the man and his daughter had suffered extreme exhaustion and were unable to complete the trek.
Rescue teams were dispatched when the mother alerted the authorities via the Smart Police Station (SPS) in Hatta about how two of her family members went off-trail during the hike.
She told the officers they were "neither able to determine their location nor continue walking".
Soon the mountain rescue time – 'Brave Team' – and the duty officer launched an intense operation to determine their location.
The Dubai Police Air Wing was called in after officers assessed the trekkers were in no position to walk.
Due to the tricky terrain, rescue patrols had to assist the duo to the top of the mountain so they could be airlifted to safety.
The authority urged the public to follow safety guidelines while mountain hiking, and to call 999 in case of emergencies.

More from UAE