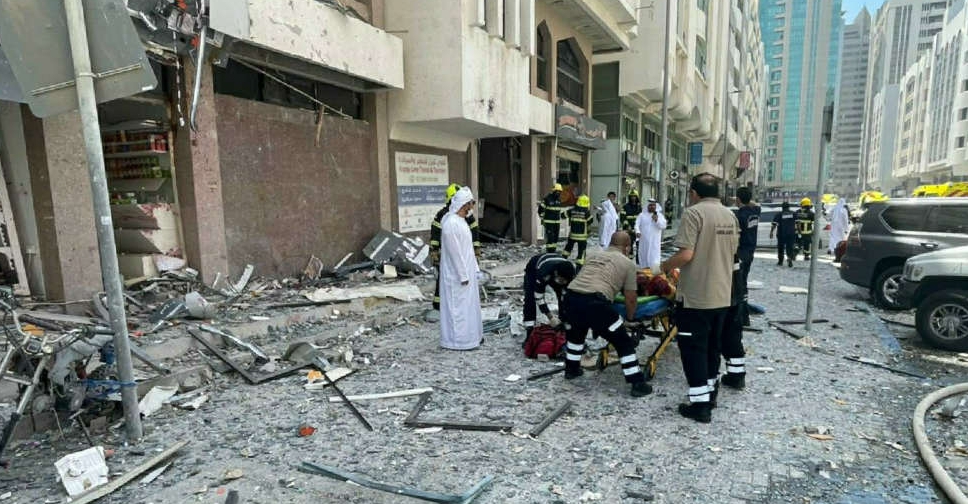 @ADPoliceHQ/ Twitter
Authorities in Abu Dhabi are tackling a fire caused by a gas cylinder explosion in a restaurant in Al Khalidiya area.
Emergency services teams are at the scene of the incident, which was reported on Monday afternoon.
Abu Dhabi Police said the building where the explosion took place has been evacuated.
"Initial reports indicate that there were injuries caused by the explosion and several shops affected," the authority said in a Tweet.
وتشير المعلومات الأولية الى وجود مصابين واضرار ببعض المحال التجارية وتم إخلاء البناية إحترازيا ولا زالت الفرق المختصة تباشر عملها بالموقع مؤكدين على اهمية وضرورة استقاء المعلومات من مصادرها الرسمية وعدم تداول المواد الإعلامية مراعاةً لخصوصية ومشاعر  المصابين وذويهم .

— شرطة أبوظبي (@ADPoliceHQ) May 23, 2022
#عاجل | فرق #شرطة_أبوظبي وهيئة أبوظبي للدفاع المدني تتعامل مع حريق ناتج عن انفجار اسطوانة غاز في مطعم بمنطقة الخالدية بأبوظبي وقد باشرت الجهات المختصه عملها .@adcda997

— شرطة أبوظبي (@ADPoliceHQ) May 23, 2022