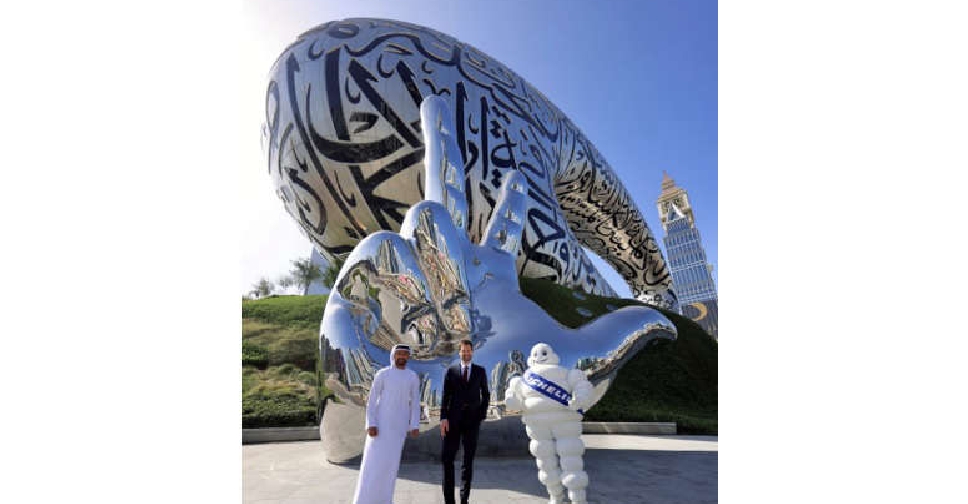 Dubai Media Office
The prestigious Michelin Guide is set to launch the Dubai edition in June this year, with restaurants in the city awarded up to three stars for excellence.
The Michelin Guide inspectors will rate select restaurants based on their set of five criteria, including "the quality of ingredients, mastery of cooking, harmony of flavours, personality of the chef and consistency both over time and across the entire menu".
Making the big announcement at the Museum of the Future on Tuesday, Gwendal Poullennec, international director of the Michelin Guides, expressed delight at having Dubai join the Michelin Guide family.
"Our team of inspectors is already in the field, to prepare the first selection of restaurants, which will be revealed in June."
It will showcase the "best of Dubai's gastronomy, to reflect not just the sophistication that the city is famed for, but also the wide diversity of cuisines that the city's location and history provide".
Issam Kazim, Chief Executive Officer of Dubai Corporation for Tourism and Commerce Marketing, highlighted how "the Michelin Guide Dubai will provide a fresh perspective and new insights into the diversity, creativity and multi-cultural nature of Dubai's culinary offering".
According to their universal guidebook, One Michelin Star is awarded to restaurants for "high-quality cooking that is worth a stop," Two Michelin Stars for "excellent cooking that is worth a detour," and Three Michelin Stars for "exceptional cuisine that is worth a special journey".
Besides the coveted star ratings, the selection will also include the popular Bib Gourmand category, a distinction awarded to establishments that provide value-for-money three-course meals.
Since its launch in 1904 by the French tyre company Michelin, the guide is now in 36 destinations.
The Michelin Guide Dubai restaurants will be available on the Michelin Guide website and Michelin Guide App.