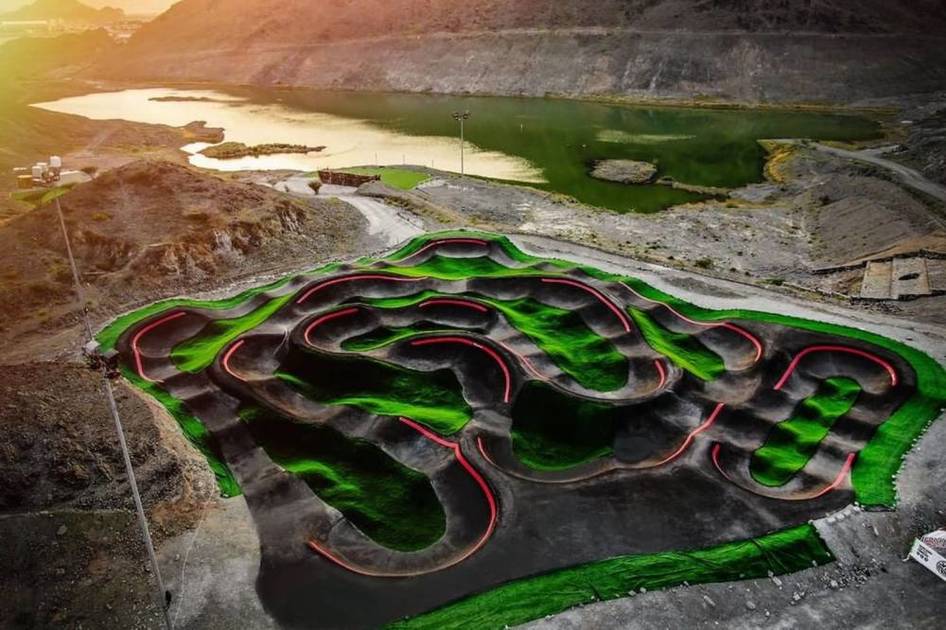 Fujairah: Mohammed Al Wasila
Fujairah Adventure Park has been a safe, cheerful and fun getaway for children and families and has become an important platform for amateurs and professionals in mountain biking and "hiking" since it was officially opened in March last year, in the implementation of Hans Highness directives. Sheikh Mohammed bin Hamad Al Sharqi, Crown Prince of Fujairah.
Omar Zain Al-Din, director of the Fujairah Adventure Park, explained that the park, launched by the Fujairah Adventure Center, under the auspices and directives of His Highness, the Crown Prince of the Emirates, has witnessed great demand from within and outside the emirate since opening first quarter last year and noted that the park currently includes a database for a large number of the park's members are amateurs and professionals in the field of mountain bikes and "hiking".
Jalal Nassif, marketing director of Fujairah Adventure Park, for his part confirmed that the park is the first and most important park specializing in adventure activities in the UAE and the Middle East. He explained that it includes a skills area for children aged two years and over, and an area for families filled with all basic services, in addition to a jumping area, a bike path, hiking and mountain biking trails and includes a complete monitoring system to provide safety and security.
He pointed out that the park is very interested in children, as they are trained by the center's professional staff to educate a generation with high sporting and professional abilities in the field of adventure, in addition to offering monthly training courses to train adventurers, in addition. for the availability of a designated area for renting bicycles and adventure equipment and training of adventurers of all ages and nationalities in the park, which is open all days of the week, in addition to the weekend Saturday and Sunday, for a small fee to enter.