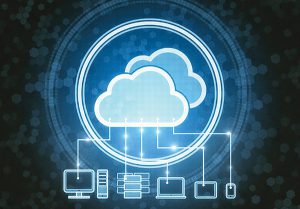 Dubai / WAM
G42 Cloud, a subsidiary of G42, the leading UAE-based AI and cloud computing company, and the Office for Information Technologies and eGovernment of the Government of the Republic of Serbia signed a memorandum of understanding (MoU) as part of Expo 2020 Dubai.
The new agreement will see both parties progress the joint development of artificial intelligence (AI) and cloud computing solutions across sectors, with a focus on healthcare, business and finance. This comes in line with G42 Cloud's commitment to boost its holistic cloud offering, as well as the government of Serbia's aspirations to advance its AI capabilities.
The signing ceremony took place at Expo 2020 Dubai at the Investment Conference held in conjunction with the Statehood Day of Serbia, where the MoU was signed by Talal Al Kaissi, CEO of G42 Cloud, and Mihailo Jovanović PhD, Director of the Office for IT and eGovernment.
The collaboration is a step forward towards the potential implementation of hybrid cloud infrastructure in the State Data Centre in the city of Kragujevac, in an aim to improve Serbia's quality of eGovernment services, encourage the development of digital economy and offer modern cloud solutions to commercial users in Serbia and Southeast Europe.
Commenting on the MoU, Al Kaissi said, "We are very pleased to sign this MoU with the Serbian government to enable digital transformation, build on Serbia's national policy to implement cloud-based solutions and strengthen its technology ecosystem and talent.
"With this new alliance, we stand ready to foster knowledge sharing, implement a cloud-first strategy for Serbian businesses and enable digital transformation to drive long-term and sustainable value," he added.
For his side, Mihailo Jovanović said, "The Republic of Serbia has recognised the importance of the development of artificial intelligence and is taking the opportunity in the era of the fourth industrial revolution to become a regional technological and scientific leader. By constantly investing in innovations and knowledge, we ensure further economic growth and thus a better quality of life for our citizens. Investments in Serbia are increasingly developing in areas that require sophisticated knowledge and expertise, and less is invested in labour-intensive activities."
"The potential cooperation with G42 in the field of artificial intelligence development is another confirmation of all previous results of the Government of the Republic of Serbia and gives an opportunity for both parties to make a joint step forward and towards new innovative solutions and products," he added.