We have learned of the death of one of the Middle East's best-known business characters from the amusement industry, Galal Elsaeed, who led a number of companies in the region over the past 20 years. He died in London, aged 75 at the weekend.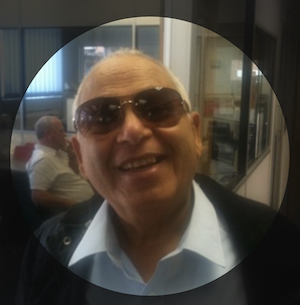 Elsaeed was one of the pioneers of the FEC industry in the Middle East region. He was in partnership with Sana Ghanoun for many years, and they set up their first FEC, Foton World at the Al Taawun Mall in Sharjah in 1999. They went on to open more FECs across the Middle East, in Ras Al Khaimah, Abu Dhabi, El Ain, in partnership with Lulu shopping centres and spread into other countries, Bahrain and Oman.
A British national, Alsaeed was Egyptian by birth, and had been unwell for some considerable time.
Elsaeed set up his own company, Magna Amusements 10 years ago to provide turnkey solutions to developers of FECs. But for years prior to that he was a major importer and distributor of all kinds of amusement machines.
He was the managing director of MegaTouch Middle East and was one of the first to bring touchscreen games into the region with Merit and Photo Play. He was also the distributor of TAB, the Austrian touchscreen specialists, handling the TAB Max Fire juke box.
Elsaeed had offices in Dubai and was very active as a deal-maker for a number of development initiatives in the region. His Magna Amusements company was set up in conjunction with his daughter Rania Laing and was responsible for a number of projects across the Middle East. But he also lived in China for two years, working in the FEC business and set up amusement centres in Syria as well. Elsaeed had a close relationship with London-based United Distributing Company, whose sales director Mark Horwood paid tribute to him: "Galal was an extremely well-known character in the international amusement industry. He had a very engaging personality and forged many alliances with leading companies. He was very much a pioneer of the industry in the Middle East."
He leaves a wife, Esmat and two daughters. His funeral was in London today (Wednesday).
Pic. Galal Alsaeed