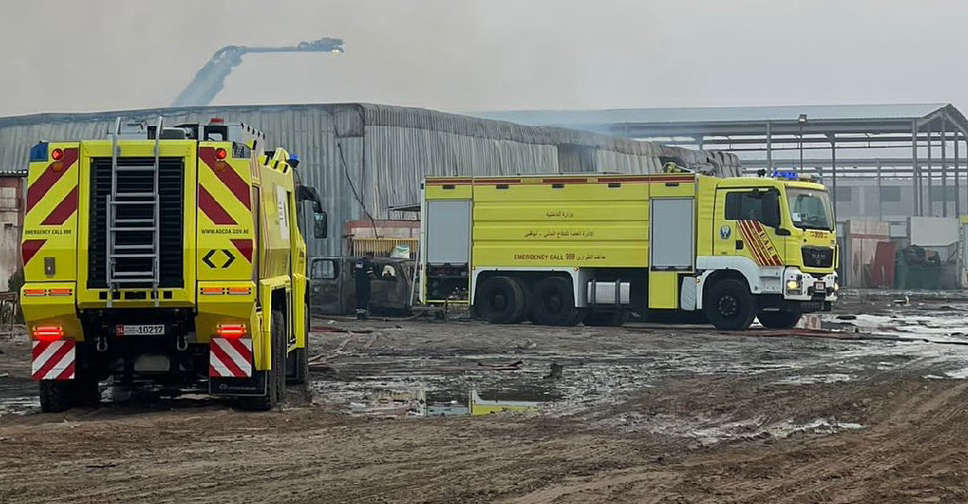 Twitter/ADPoliceHQ
The Abu Dhabi police and Abu Dhabi Civil Defense Authority controlled a fire caused by a gas cylinder explosion at a factory in the Abu Dhabi Industrial Zone.
The Abu Dhabi Police Operations Management Centre received a report this morning, Saturday, September 24, of a fire outbreak at a gas plant.
Specialised teams brought the situation under control by extinguishing the fire, with the cooling operation underway.
Abu Dhabi Police confirmed in its statement that the concerned teams will immediately start preliminary investigations into the accident to find out the cause and its consequences.
Abu Dhabi Police and the Abu Dhabi Civil Defense Authority urge the honourable public to seek information from official authorities, obtain news from reliable and credible media sources, and avoid spreading or circulating false rumours and information.
#أخبارنا | فرق #شرطة_أبوظبي وهيئة أبوظبي للدفاع المدني تنجح في السيطرة على حريق ناجم عن انفجار اسطوانة غاز في مصنع بمنطقة المفرق الصناعية

التفاصيل :https://t.co/8FScjjV4ht#أخبار_شرطة_أبوظبي pic.twitter.com/8XFF7iPa6g

— شرطة أبوظبي (@ADPoliceHQ) September 24, 2022