Press Release
BR Coin is bracing to lead the DeFi space by becoming a bonafide cryptocurrency payment gateway for real estate, oil and gas industries.
Monday, March 6th 2023, 5:33 PM EST by Advertising Content
Updated:
Monday, March 6th 2023, 5:33 PM EST
BR Coin is bracing to lead the DeFi space by becoming a bonafide cryptocurrency payment gateway for real estate, oil and gas industries.
Dubai, UAE, March 06, 2023 (GLOBE NEWSWIRE) — GBR Coin ecosystem is all set to transform real estate, oil and gas industries as a cryptocurrency payment gateway. A self-regulated Decentralized Finance (DeFi) platform, GBR Coin brings DeFi's quickest and most secure DeFi platform. GBR Coin is bracing to lead the DeFi space by becoming a bonafide cryptocurrency payment gateway for real estate, oil and gas industries.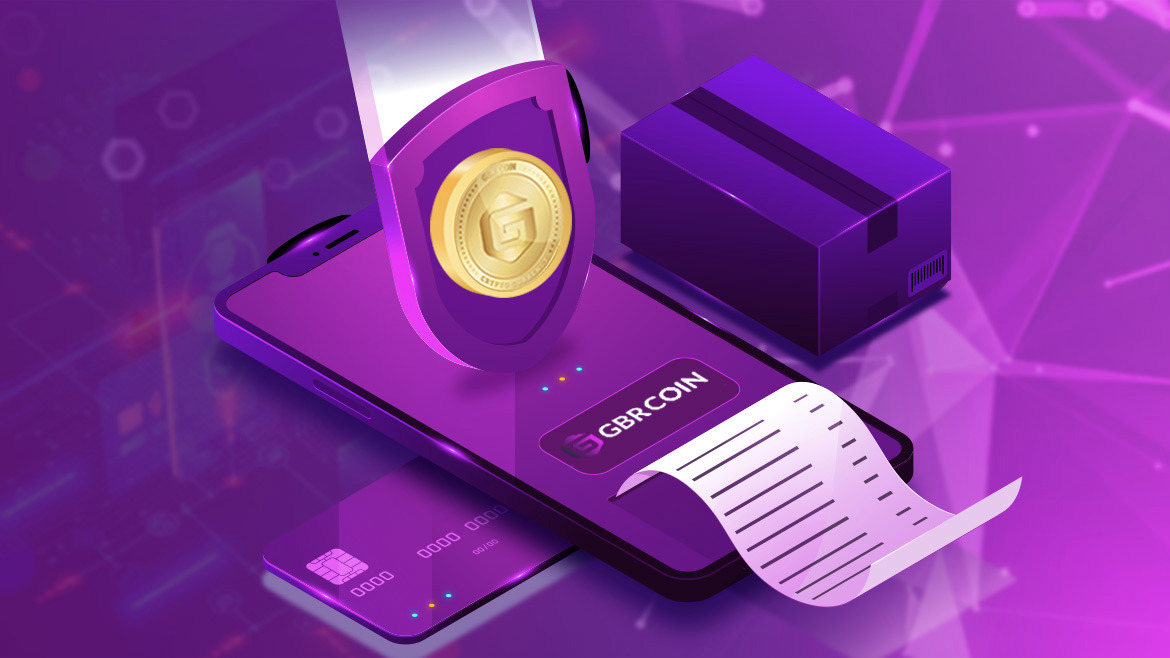 GBR Coin ecosystem offers a solution to the oil and gas industry seeking to maintain a competitive edge (via cost reduction) whilst complying with environmental standards. In that GBR Coin enhances transparency, expedites transactions, and heightens data security.
At the same time, it prevents wrongdoings in the real estate industry. The issues in the real estate industry identified by GBR Coin team include a lack of transparency, titles and data management issues, and transaction safety.\
GBR Coin Ecosystem
GBR Coin ecosystem features Trescon (GBR Coin's official title and lanyard sponsor), GBR Scan, GBR Swap, and RBG Group Shopping (India's best multi-utility and service portal). GBR Scan is a Block Explorer and Analytics Platform for GBR Smart Chain.
The blockchain problems identified by GBR Coin include volatility, high entry barrier, slow adoption rate, dispersed cryptocurrency protocols, and a dearth of community-driven tokens having utility.
GBR Coin works as a robust framework of blockchain that supports oil, gas, and real estate industries' transactions. In that, GBR tokens' utility fuels their usage as utility tokens in GBR ecosystem by real estate investors. The swift and cost-wise affordable transactional environment of the "Layer-2" Polygon (MATIC) blockchain used by GBR Coin tends to boost digital trading by real estate participants.
Initially, real estate industry transactions (property investments and purchases) would be fueled by GBR Coin. Then, the ecosystem would extend and support transactions in the oil and gas industry.
GBR Coin ecosystem hosts an algorithmic trading bot (automated software) capable of trading in and analysing the markets. It forecasts and offers solutions to the dynamic financial market by doing so. The trading bot tends to decrease volatility in GBR Coin's price. The community-centric GBR Coin features speedy transactions, low transaction fees, a sovereign system, a secured ecosystem, and no central point of failure.
GBR Coin Future Plans
The platform plans expansion to other web3 protocols and technologies, viz. staking (for passive income), an NFT marketplace, and a metaverse (accessible via the native utility token, GBR COIN).
A Decentralized Autonomous Organization (DAO) framework is in the works to enable token holders to vote on governance decisions. The MetaWorld would be developed with GBR Coin that would be linked to the platform's value. In the MetaWorld, via GBR Coin, creators would be able to buy assets, land, and stakes.
Via GBR COIN, game players would buy in-game equipment, access the GBR platform's games, and do avatar personalisation. GBR Coin would allow artists to access gems to define their rarity and scarcity and publish assets to their NFT marketplace. Virtual real estate and virtual land offering true digital ownership are also upcoming.
GBR Coin Milestones
GBR coin successfully conducted its initial coin offering (ICO) stage 1 from September 23, 2022, to February 3, 2023. Headlining the World Blockchain Summit in Dubai as its official sponsor in October 2022, GBR Coin is poised to bring about a paradigm shift in transforming business and government operations.
The World Blockchain Summit is a "global series of elite gatherings that occur in +19 destinations across the world." H.E Abdulaziz Alnuaimi, the Undersecretary Assistant at the Commercial Affairs Regulatory Sector, Ministry of Economy, UAE, headed the WBS.
GBR Coin Tokenomics
The maximum supply of GBR Coin is 60,000,000 tokens. While 40% of this supply is allocated for private and public sales, 25% is set aside for company allotment. GBR Coin partners have a 20% token share, whereas for marketing and GBR ecosystem, 15% is allocated.
For media inquiries, please contact: [email protected]
For more information, please visit: https://gbrcoin.io/
About GBR Coin
GBR Coin project is a community-driven cutting-edge blockchain project developed on the Polygon (MATIC) blockchain. The GBR project team has over 25 years of rich real estate industry experience.
Based in the UAE (a leading real estate hub and petroleum producer), GBR platform shall offer a robust payment platform for real estate, oil and gas industries. Holding an official Dubai Operation License, GBR Coin would use the distributed ledger technology to power blockchain-led transfer applications: NFTs and digital currencies.
GBR Coin's social media platforms:
Twitter – https://twitter.com/gbr_coin
Facebook – https://www.facebook.com/gbrcoin
Instagram – https://www.instagram.com/gbr_coin
LinkedIn – https://www.linkedin.com/company/gbr-coin
Telegram – https://t.me/gbr_coin
Disclaimer : There is no offer to sell, no solicitation of an offer to buy, and no recommendation of any security or any other product or service in this article. This is not investment advice. Please do your own research.
Contact:
Contact Name : Mr Sulakhan Singh,
Email : [email protected]
Location : Dubai, UAE
Company : GBR COIN

Information contained on this page is provided by an independent third-party content provider. Frankly and this Site make no warranties or representations in connection there with. If you are affiliated with this page and would like it removed please contact [email protected]