Unparalleled luxury and family stay experience.
Holds a gold degree from Dubai Municipality for HACCP…
The hotel that my family and I had always thought of on our family vacation, we heard a lot about it from many friends who spent successive times with their family on the vacations there, in addition to some other businessmen who stayed there.
In fact, we were looking for a residence that combines luxury, comfort and oriental social traditions at their best, and this is what we felt from the first moment of our arrival, as it was the environment closest to our feelings and requirements.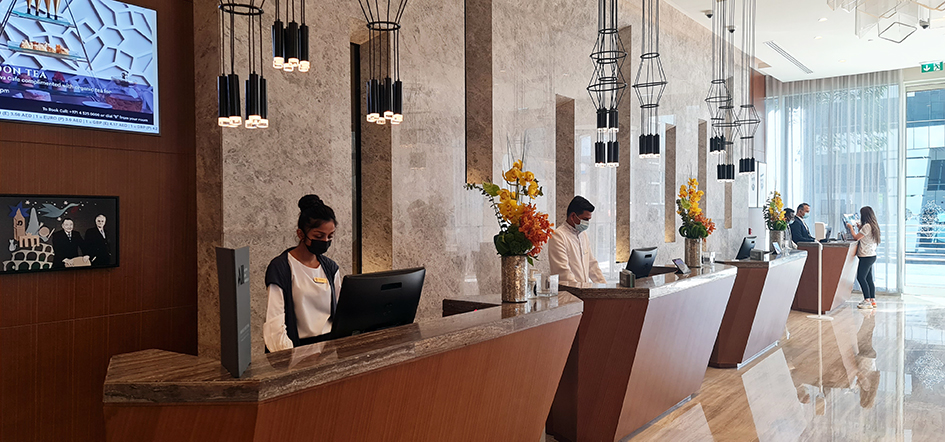 This luxurious 4-star plus hotel is located 2 minutes from Dubai International Airport, next to the GGICO metro, and 10 minutes drive from Dubai's business districts and malls.
"Enjoy the benefits of the ALL loyalty programme with Grand Mercure Hotel and Residences, We offer accommodations with a restaurant, free private parking, a fitness centre and a terrace. This 4-star hotel offers a kids' club, free extra beds for kids during their stay, a concierge service and free WiFi. The accommodations provide a 24-hour front desk, room service and currency exchange for guests." Cyrine El Klifi – Cluster Marketing Manager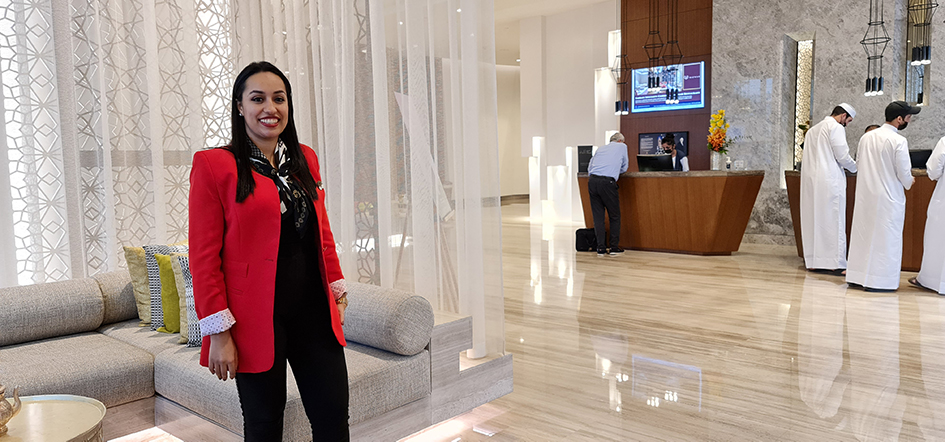 The environment of this hotel is rich in Emirati cultural heritage, unique rituals, customs, and lifestyle, which made it a demand that appeals to hotel pioneers in the modern era.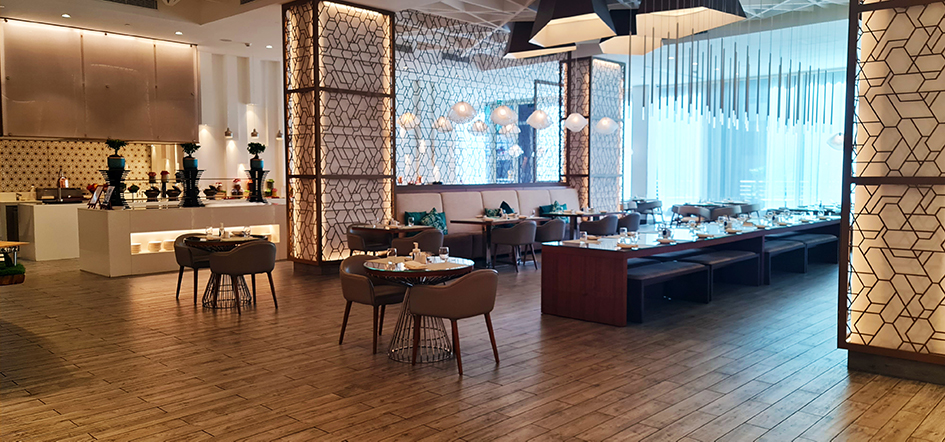 Large parking in the basement, the hotel lobby welcomed you with happiness in its various corners, spacious and comfortable bedrooms of various sizes, containing all amenities to suit all families, friends and travellers, a gym and a spa, a large pool, a children's pool, fountain and children's play area, a distinctive café, oriental restaurants rich in a variety of dishes, facilities and halls designated for conferences and various events, free internet services, helpful and friendly staff.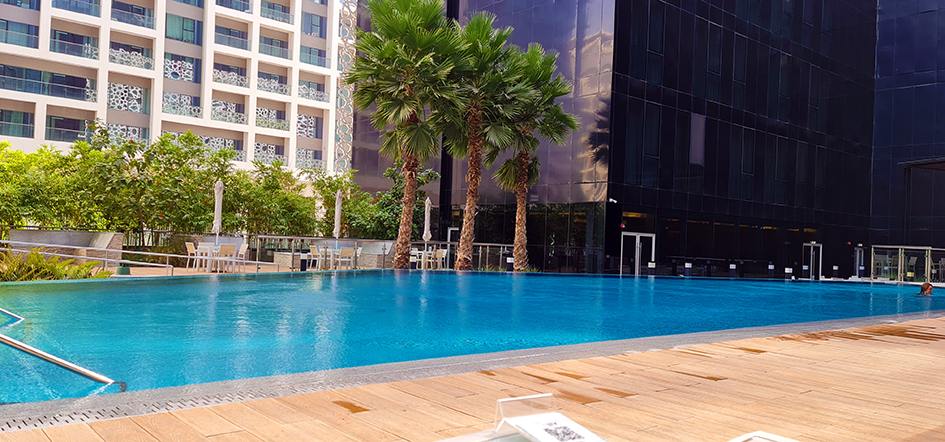 "We are proud to offer various types of oriental and international food with high quality and diverse dishes, and we are distinguished by the cleanliness of restaurants and excellent quick services…" Ali Khalil – Food & Beverage Outlet Manager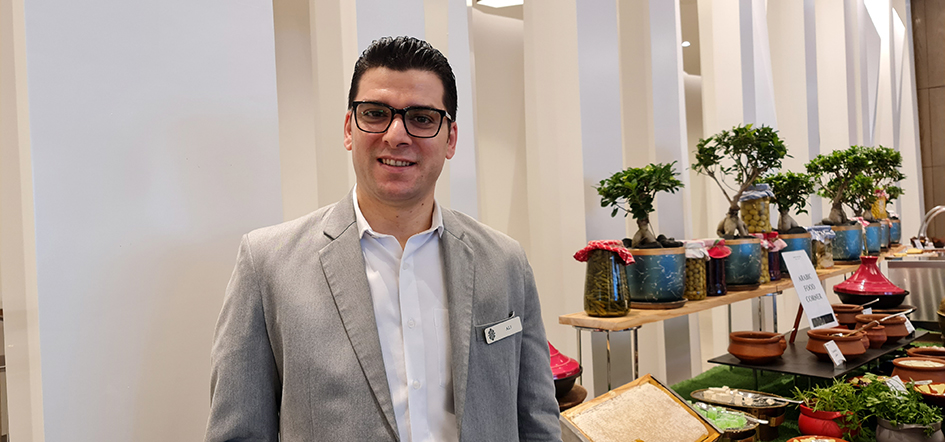 This hotel offers a free extra bed for children during their stay!
We also do not forget the varied and delicious dishes offered by Al Walima Restaurant with its delicious and varied Middle Eastern dishes, and the Emirati Mizmah Restaurant, which embodies the Emirati cultural heritage with a contemporary perspective with its high-quality traditional dishes.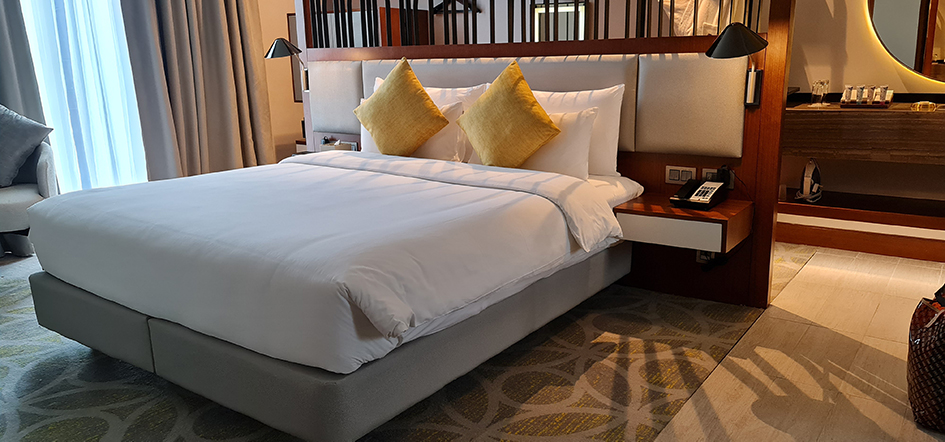 We must not overlook the role of the hotel management, which greatly contributed to introducing us to the great tourist edifice in Dubai, as well as what it did in order to provide us with the utmost comfort…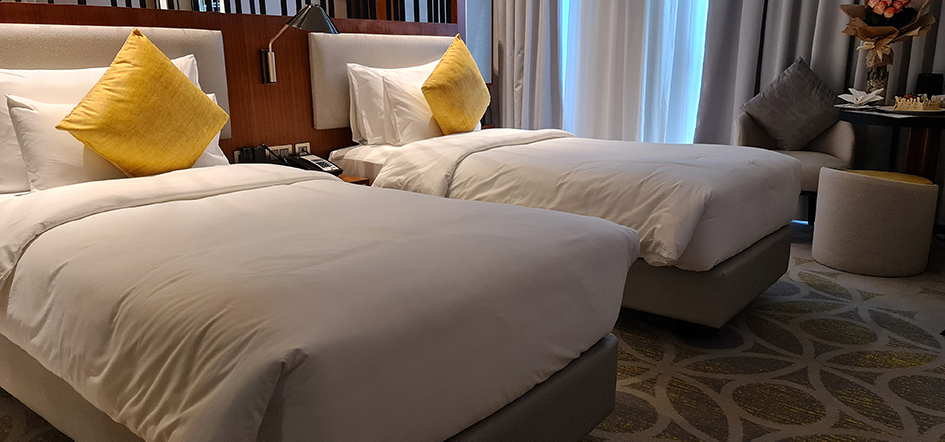 It is truly a unique experience that I will repeat periodically because it is one of the most beautiful destinations that we have ever enjoyed.
Featured shots of the hotel: