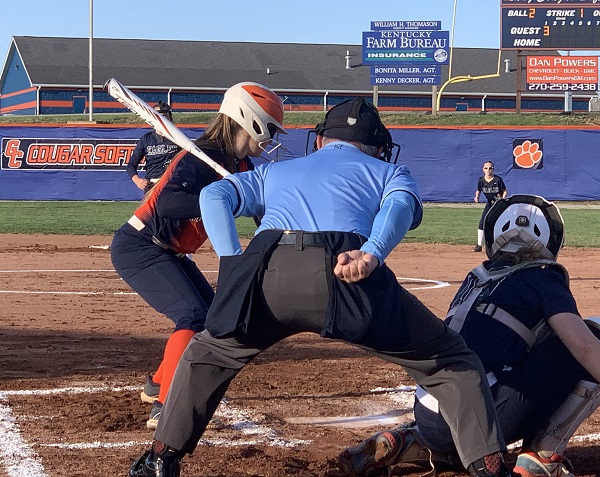 Grayson County High School's Shelby Davis will continue her softball career at Midway University.
Davis is a senior standout for the GCHS fast-pitch team.
"This kid is special – her commitment, passion, and dedication are second to none," head coach Penny Reece posted on social media. "(It's) definitely a proud coach's moment to see such a terrific young lady reap the rewards of hard work and achieve her dreams."
Last season, Davis hit .434 with three home runs, 13 doubles, and 39 RBIs; all of which led the team.
The shortstop also was a strong defender for the Lady Cougars.
Midway University is an NAIA school located between Frankfort and Lexington. Last season, they finished with a 30-16 record which was their most wins in a season since 2006.
The Eagles are coached by Krystal Cammuse who played college softball at St. Catharine College. She will enter her second season leading the program this year with also prior experience coaching for Centre College.
Davis is the daughter of Kristie and JR Rak and Jason and Candace Davis.
The 2023 Grayson County softball team will open the regular season on March 14 as they host Bullitt East.
By: Sam Gormley, Play-By-Play Announcer/Local Sports
Reach Sam at sam@k105.com