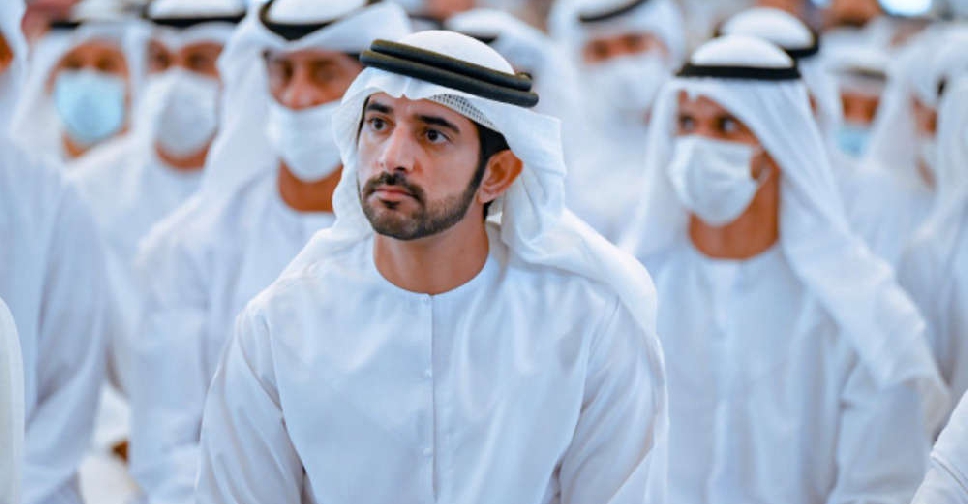 Dubai Media Office
Dubai Crown Prince His Highness Sheikh Hamdan bin Mohammed bin Rashid al Maktoum took part in Eid Al Fitr prayers on Monday morning.
Sheikh Hamdan performed the prayers at the Zabeel Grand Mosque in Dubai, according to a post shared by the Dubai Media office.
His Highness Sheikh Ahmed bin Saeed Al Maktoum and His Highness Sheikh Mansour bin Mohammed bin Rashid Al Maktoum were also in attendance along with a number of sheikhs, officials and other worshippers.
سمو الشيخ حمدان بن محمد بن راشد آل مكتوم، يؤدي صلاة عيد الفطر المبارك في مسجد زعبيل الكبير بدبي، وإلى جانبه سمو الشيخ أحمد بن سعيد آل مكتوم، وسمو الشيخ منصور بن محمد بن راشد آل مكتوم، وعدد من الشيوخ والمسؤولين، وجمع من المصلين. #دبي pic.twitter.com/ZDDhIyusoq

— Dubai Media Office (@DXBMediaOffice) May 2, 2022