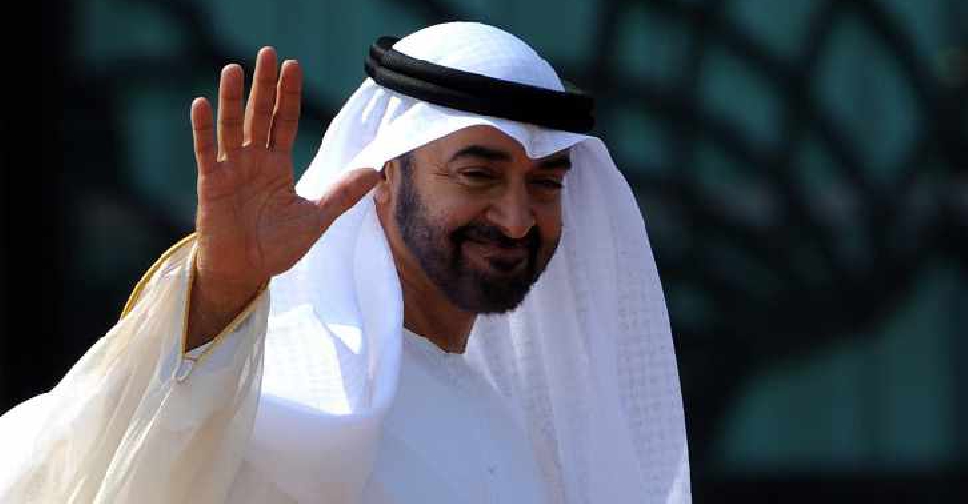 File Picture
President His Highness Sheikh Mohamed bin Zayed Al Nahyan has led an exemplary life, dedicated to serving the nation and its people.
Born in Al Ain in 1961, Sheikh Mohamed completed his schooling in the UAE and England.
He was 10 years old when Abu Dhabi became part of the United Arab Emirates in December 1971 and his father the late Sheikh Zayed bin Sultan Al Nahyan became the country's first President.
It was in 1979 that he graduated from the prestigious Sandhurst Military Academy in the UK.
Sheikh Mohamed went on to hold a number of roles in the UAE military, from that of Officer in the Amiri Guard (the UAE's elite security force) to Pilot in the UAE Air Force.
In 2004, Sheikh Mohamed assumed the title of Crown Prince and Chairman of the Abu Dhabi Executive Council and took the post of Deputy Supreme Commander of the UAE Armed Forces in 2005.
Sheikh Mohamed is described as a people's leader, always stepping up to ensure their welfare and development is at the forefront. Even during the COVID-19 pandemic, His Highness lend support and strategy to combat its impact.
His economic policies are driven with a keen eye to reduce reliance on oil, boost sustainability under the 'Net Zero by 2050' initiative, and build strong foreign relations.
His Highness Sheikh Mohammed bin Rashid Al Maktoum, Vice President and Prime Minister and Ruler of Dubai, has defined the new phase under the presidency of Sheikh Mohamed as a "new birth for the country".

Key milestones in the life of His Highness Sheikh Mohamed bin Zayed Al Nahyan#WamNews pic.twitter.com/udqItRXig1

— WAM English (@WAMNEWS_ENG) May 15, 2022

More from UAE