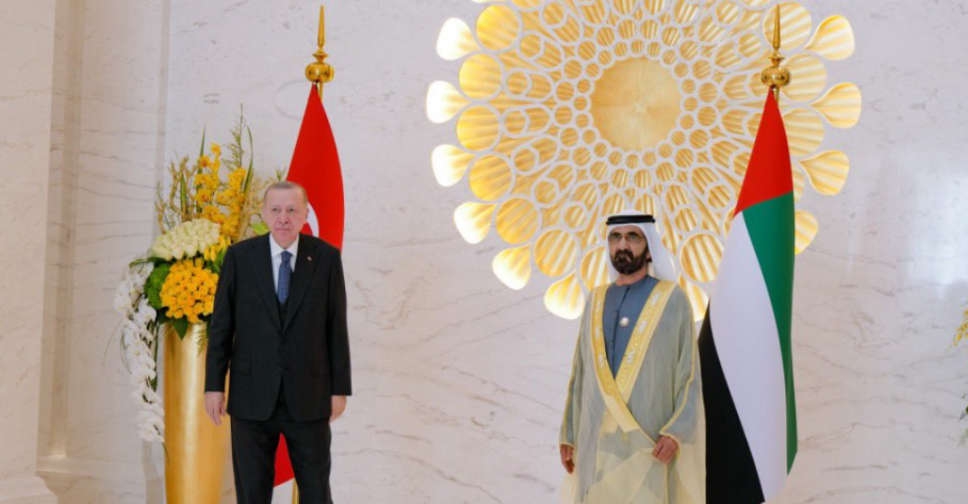 Twitter
His Highness Sheikh Mohammed bin Rashid Al Maktoum, Vice-President and Prime Minister of the UAE and Ruler of Dubai, has met the President of Turkey, Recep Tayyip Erdogan, at Expo 2020 Dubai.
Sheikh Mohammed has said in a tweet that the visit establishes a new phase of cooperation and strategic partnership between the UAE and Turkey.
He also highlighted the prospects ahead for economic and developmental relations.
Sheikh Mohammed also tweeted that President Erdogan is optimistic about the stability and prosperity in the region, led by the two countries.
استقبلت اليوم فخامة الرئيس رجب طيب إردوغان في إكسبو دبي.. زيارة تؤسس لمرحلة جديدة من التعاون والشراكة الاستراتيجية بين دولة الإمارات وتركيا .. آفاق كبيرة نراها في علاقاتنا الاقتصادية والتنموية مع تركيا .. ومتفائل باستقرار وازدهار كبير تقوده الدولتين في المنطقة .. pic.twitter.com/acNfgV7A2N

— HH Sheikh Mohammed (@HHShkMohd) February 15, 2022